BRANDON, Fla. – What were you doing at 24-years-old? Jason Patel just opened his first business in Brandon and sending customers away happy is his goal each day.
"I'm 24 years old, and I'm operating Duck Donuts," shared Patel. He owns and operates the confection and coffee at 821 East Bloomingdale Avenue.
While Duck Donuts is a franchise out of North Carolina, Patel is a local.
"I grew up in Plant City. My parents started their own business in Plant City," he admitted; and that background of business experience is important because his family gives him great support.
READ: Non-profit helping veterans follow their passions
"I'm learning so much in this business, and I'm learning from my dad," he shared. "First, when starting a business, you have to have a support team. You can't do it alone."
With all of that pressure, it certainly helps to have a product that almost sells itself.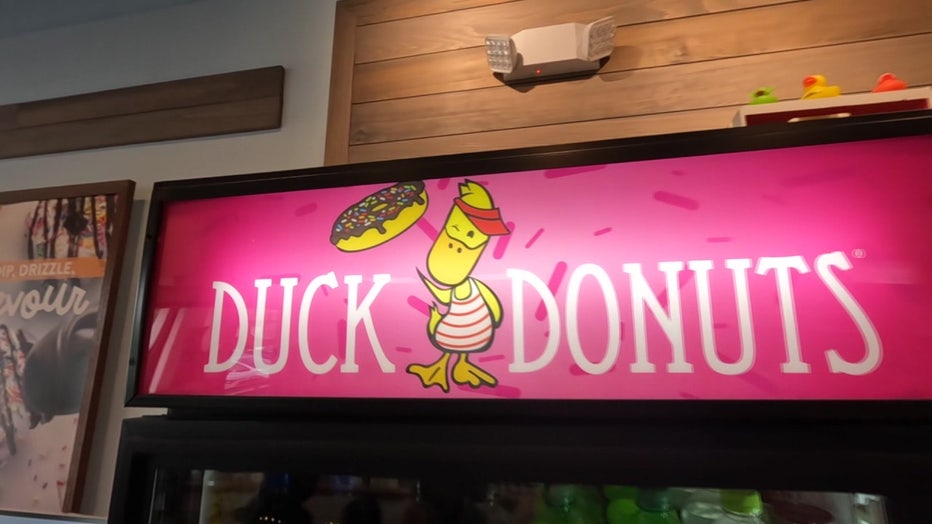 Florida native following his dream 
"Our concept is made-to-order donuts…  people get to choose their own vanilla, their own toppings, drizzles or icings along with coffees espressos," explained Patel, "All of our donuts are actually vanilla cake based donuts, and people get to choose the toppings to go on top of that."
The topping choices and combinations are endless, from blueberry pancake to strawberry shortcake, from creative confetti (strawberry icing coated with sprinkles) to the fantastic flip-flop (chocolate and vanilla icing stripes), and from the sugary sunrise (lemon icing with raspberry drizzle) to the coconut island bliss (chocolate icing with peanuts and shaved coconut on top).
Patel admits that his customers have their favorites. "Our top seller is actually maple bacon, but we have amazing ones."
MORE: Chick-fil-A to keep side salad on menus after customer feedback
"We're able to customize, that's what makes it special," said Patel so that the customer can suggest their own creation on top of the donuts.
His favorite part of the process is pleasing the patron.
"When people order them they get them in their hands warm and fresh," admitted Patel, "(the) People are amazing."
If you want to check out Duck Donuts in person, they are located a 821 E Bloomingdale Avenue in Brandon. 
You can find information about them and their menu on their website by clicking here.