President Chason Ishii talks about new cloud-based services, recruiting and retaining employees, and the expensive challenges of climate change.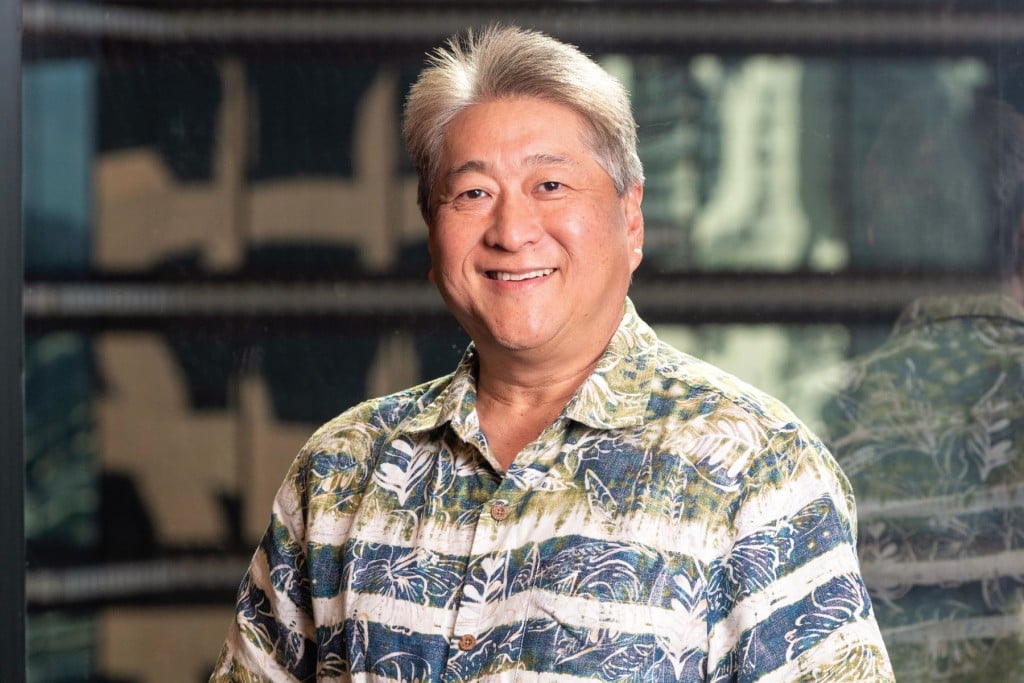 What are Atlas Insurance's biggest goals for the next six to twelve months?
Since the pandemic began, customer demands have increased. They want more than just an insurance broker; they want a trusted advisor who can offer advanced insights and unique solutions.
Agencies need to proactively prescribe risk mitigation solutions that produce better outcomes, rather than simply managing risks or reacting to events. We need to be the agency that does that best with our personalized client services.
We launched a 24/7 cloud-based portal called MyAtlas Connection Powered by Zywave that helps our customers to stay compliant, manage their risk and safety needs, and handle their HR and compliance needs. It includes apps like the OSHA Log and Cobra Notice Generator, an education and training portal, and an HR hotline, where clients can speak to an HR professional for advice. And it's mobile-friendly, so clients can find what they need at any time on any device.
What are the biggest challenges faced by Atlas and the insurance industry in general?
There are three main challenges. One is social inflation: Every insurer that writes commercial liability lines for businesses has been exposed to the rapid increase in civil litigation awards.
The second is climate change. In 2021 alone, we experienced a Texas freeze, German floods, hurricanes Ida and Nicholas, tropical storms Fred and Elsa, western U.S. heat waves, droughts and wildfires. These catastrophic events have insurers wondering how many more will be driven by climate changes.
The third challenge is supply chain disruption. The shortages in building materials, microchips, automobile parts, etc., and the rising labor and distribution costs have contributed to higher-than-average inflation. Insurers are concerned about how higher loss replacement costs will affect premiums.
How have the uncertainties around climate change affected how you price policies and provide coverage?
Overall, roughly $270 billion in losses were attributable to natural catastrophes in 2021, according to new estimates from reinsurance giant Swiss Re Group. Flooding, tropical cyclones, extreme cold and heat, wildfires and severe thunderstorms were among the disasters.
Globally, property insurance premiums are forecast to increase by 5.3% annually through 2040, with climate risks being "a main driver," according to estimates from Swiss Re.
A lot of companies are struggling with recruiting and retention. What steps are you taking to keep employees?
I think it's important to look at recruiting and retaining employees as a two-step process that starts with supporting current employees. Caring for employees beyond office hours can be shown in practical ways – a simple phone call to check in on employees working remotely can go a long way.
Creating an employee-centric environment starts with leadership, so frequent two-way communication is also essential in retaining employees. Having an outside perspective is also key. Beginning in 2020, we began engaging with an organizational management consulting firm to better understand our organization and employees.
Through this process we have been able to create a more engaged, unified organization that maximizes employees' strengths through quarterly employee engagement surveys and through peer-led engagement committees. That allows employees to be a part of our agency's improvement process.
What about recruiting?
Different generations are looking for different things. Younger recruits might be looking for flexibility in the office, re-mote working/hybrid work schedules, and mentorship opportunities, while older recruits might be looking for stability, an organization that will value their expertise and knowledge, and opportunities to help train the next generation of employees.
We have found that partnering with clubs at the University of Hawai'i has been helpful with recruiting interns and recent college graduates. Having a presence where most young people spend their time – such as on apps like TikTok – has also helped us to reach them in a non-intimidating way.
To recruit older generations, we have found it's effective to reach out to them personally to share all the professional growth and career development opportunities available at our company.
Atlas has been one of Hawaii Business Magazine's Best Places to Work 14 times. Did your practices change during the pandemic?
We had to reassess how we communicated and cared for our employees during the pandemic. The beginning of 2020 was a scary time, and we wanted to make sure our employees knew we were committed to keeping them employed and, most importantly, safe.
That meant showing practical ways we care for them – like giving them care packages filled with hand sanitizer, face masks, toilet paper and gift cards.
It also meant creating telecommuting options and distributing headsets, webcams and computers within a matter of weeks. In some ways, we communicated more than ever once we went remote. Departments started holding daily/weekly check-ins, we had weekly company-wide meetings, and utilized new technology to stay connected.