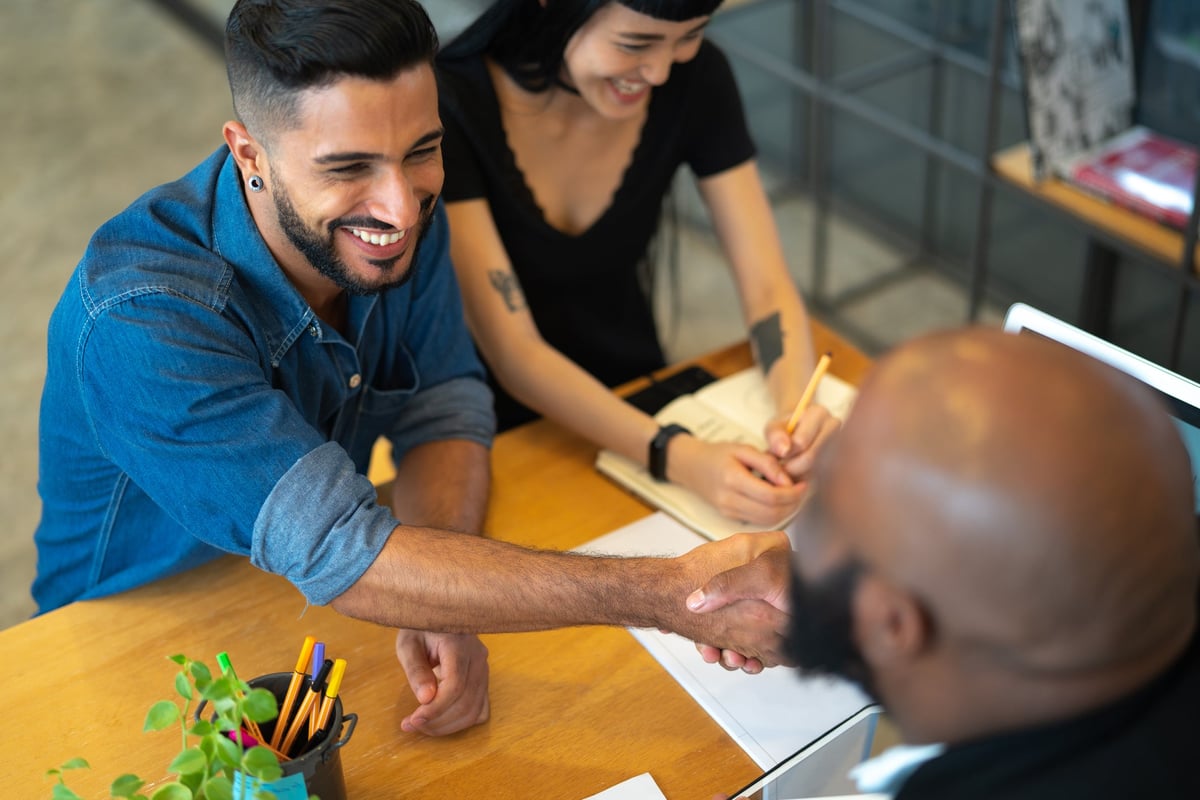 Just as you shop around for other goods and services, you owe it to yourself to shop around for the best insurance agent.
---
Key points
A so-so insurance agent may push coverage you don't need. A great agent gets to know your specific situation and recommends only what you need and can afford.
A so-so agent never contacts you once you buy a policy. A great agent contacts you and encourages routine reviews.
---
Whether you're purchasing home, auto, or life insurance, the right agent can make all the difference. From saving you money to making sure you have the coverage you need, a great agent covers their bases (and yours). Here are five ways to find an agent you can count on.
1. Ask friends and family
No one is quite as honest with you as friends and family. Before you hit the internet looking for agents in your area, ask around to learn which agents the people in your life work with. Make sure to ask lots of questions, like how quickly their agent returns phone calls and whether their agent advocates on a customer's behalf when they have a claim.
2. Consider an independent agent
There are two categories of insurance agents. A captive agent works for one insurance company and sells only that company's policies. An independent agent works with a variety of insurance companies and will work to find a policy that fits your needs and budget. The fact that an independent agent is not tied to one company means they have the freedom to find the policies that work best for you, regardless of which company offers them.
Here's why that matters: Because independent agents work with a variety of insurance companies, they get to know the perks (and weaknesses) of each. Like an old-fashioned matchmaker, the agent has the insight to set you up with the company they believe will serve you best.
3. Read reviews
While it's true that many people who leave reviews online do so because they're frustrated, there is often truth to be found between the lines. For example, if you're thinking of working with a specific agent, read any independent reviews you can find. Don't bother with the agent or company website, as the agent or company can easily delete negative reviews.
Look at the Better Business Bureau (BBB) website, and check out Google and Yelp reviews. Let's say one of the complaints you see most often is that the agent won't answer calls or the company is slow to pay claims. Those are red flags worth keeping in mind. On the other hand, if you read reviews sharing specific stories about how the agent or company came through for them, you know you're on the right track.
Reviews are not the be-all and end-all, but they do provide a general sense of customer satisfaction.
4. Find out how often the agent conducts reviews
An average agent is happy to sell you a policy, but unless you have a claim, you may never hear from them again. A great agent works with you to conduct an annual review to make sure the coverage you carry is still sufficient and that you're paying the lowest possible premium.
If you've never worked with an agent who conducts an annual review, you may be surprised by how much more competent they are all the way around.
5. Schedule time to shop around
Due to the COVID-19 pandemic and climate change, the price of insurance is on the rise across the board. However, if your rates increase to an uncomfortable level, shop around for another insurance company. If that means having to find another agent, you now know what you're looking for.