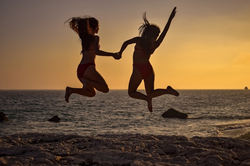 The best way to get started with affordable life insurance is to sit down with and insurance agent and discuss your current situation and plans for the future.

SOLVANG, Calif. (PRWEB)
April 14, 2023
Young adults launching into their independent lives rarely have "get life insurance" on their list of things to do. Even when someone in their 20s or 30s might think about life insurance, the thought may be dismissed because of the expense, but the Solvang insurance agent, Rick Torres at the RW Torres Insurance Agency, Inc. says "Life insurance isn't as expensive as one might think."
Affordability is only one reason young adults need to think seriously about life insurance. Along with being one of the most important financial decisions a person makes, there are a number of very strong reasons:

Provides financial protection for loved ones

Life insurance covers funeral expenses

Life insurance can provide for parents who may have co-signed for loans that transfer to them as debt

Young adults who are married or have children can help provide for the financial security of those families in the event of death

Life insurance can cover family's living expenses such as rent, mortgage, car, credit card and other loan payments

Life insurance can also work as an investment account for college funds for children

Life insurance can be provided for each member of the family including children as they join the family

Life insurance is a must when starting a business, especially to help protect business partners interests
When is the best time to buy insurance? In general, according to the Solvang life insurance agent, the best times include:
As soon as possible.

Before or shortly after getting married

As soon as a baby is on the way

When starting a business
The best way to get started with an affordable insurance policy that is going to grow with you is to sit down with and insurance agent and discuss your current situation and plans for the future. Life insurance payments are basically based on age so getting started as soon as possible is a smart move whether affordability is an issue or not.
The insurance agent can make recommendations to meet immediate needs as well as recommending plans and coverages that can grow as life changes. As life moves along, things are going to change and that means life insurance needs are going to change. A knowledgeable agent, such as the Solvang life insurance agent, can help with planning by:
Discussing life events, such as marriage, the birth of a child, even a promotion at work, that mean it's time to review insurance needs

Provide a general overview of how life insurance policy can add benefits for all those insured

Discuss how and when to add or change beneficiaries

Answer all questions
The RW Torres Insurance Agency, Inc. takes pride in helping individuals and families manage the risks of everyday life. The team's priority is to take care of what is important to their clients in a friendly, caring and professional way. Their goal is to help clients make informed decisions and plan for the future by providing insurance and financial services. The RW Torres Insurance Agency, Inc. "takes care of the little things so you don't have big things to worry about."
RW Torres Insurance Agency Inc.

540 Alisal Road, Suite 4

Solvang, CA 93463

(805) 688-5418
Share article on social media or email: