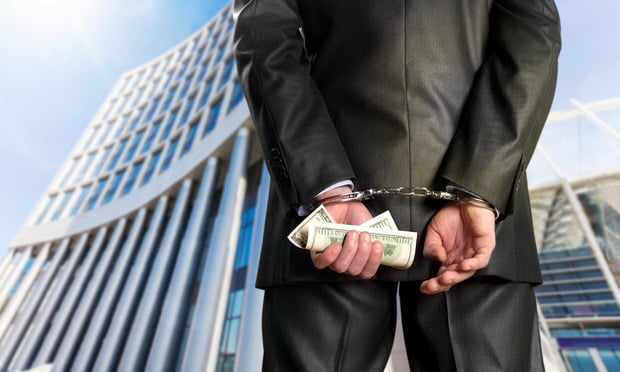 A Pensacola, Florida, insurance agent received a 14-year prison sentence and was ordered to pay more than $8.3 million in restitution for wire fraud and money laundering charges related to selling fraudulent insurance policies, according to the U.S. Attorney's Office for the Northern District of Florida.
According to the Attorney's Office, John Thomas operated Thomas Insurance, LLC and kept more than $4.8 million in premium payments for his personal use through a premium diversion scheme. Thomas would collect premiums, keep the funds and issue fake documents referencing nonexistent insurance policies.
Thomas was initially arrested for his crimes in June 2021 and pled guilty a month later.
Sherri E. Onks, special agent in charge of the FBI's Jacksonville Division, said Thomas' victims didn't realize their policies were fake until "after disaster stuck."
"Today's sentencing should serve as a warning to anyone who uses illegal means and criminal behavior to take advantage of others," Onks said in a release. "The FBI and our law enforcement partners will continue to work on behalf of innocent victims and investigate and pursue those who selfishly commit fraud for personal gain at the expense of others."
According to the FBI, premium diversion is the most common type of insurance fraud and generally involves agents keeping premiums instead of sending them on to carriers. Other common diversion schemes involve selling policies without a license and collecting premiums and not paying policies.
"Insurance fraud is a serious crime that causes rates to go up for every hard-working family and business owner in Florida," Florida CFO Jimmy Patronis said in a release. "Unfortunately, there are bad actors who think they can use fraud schemes like this to line their own pockets."
Related: