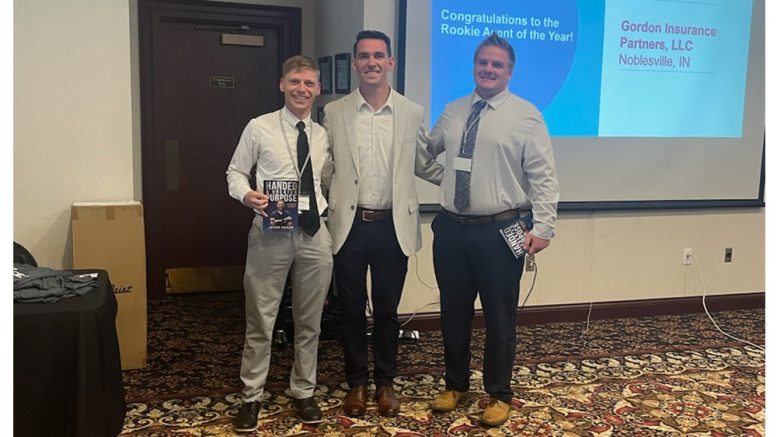 Submitted
Noblesville own's Austin Boyer and Jack Mosley were recently named Rookie Agents of the Year from Smart Choice Insurance Brokerage.
Smart Choice is a network of over 9,750 independent agencies and more than 120 carriers. Collectively, agency partners represent more than $11 billion in written premiums.
Boyer and Mosley were college friends and now business partners at locally owned and operated Gordon Insurance, 20222 Hague Road, Noblesville. They specialize in various types of insurance such as Business, Home, Auto, Medicare, and Life Insurance. Particularly during challenging times marked by national disasters such as COVID, hurricanes, floods, and wildfires that impact insurance rates, their ability to provide tailored coverage and help clients navigate these financial challenges is crucial.
Their commitment to helping clients save money on monthly premiums is commendable, especially in an era when economic uncertainties are prevalent.
Boyer's and Mosley's story highlights the importance of insurance professionals who not only understand the technicalities of insurance but also empathize with their clients' needs and work towards finding the best solutions. Their teamwork and dedication have clearly set them on a path to success in the insurance industry.