CALIFORNIA – The future of home insurance is shifting here in California. Three companies in the state are limiting new policies or leaving the state entirely.
Farmers Insurance is the latest company to make a change. The company is limiting the number of policies it writes each month. A cap of 7,000 policies, per month statewide was introduced last week. 
Limiting policies is different from non-renewal notices or pausing insurance policies altogether as some companies like All State and State Farm have done.
The change is unlikely to have a direct or immediate impact on rates. Under California law insurance companies are required to file for rate increases which can take several months.
Dawn Foster offers Farmers Insurance but can also work as a broker for other insurance if farmers deny a client. She has worked in insurance for over 20 years on the ridge and said this is a better option than pulling out of the state completely. So far, Farmers Insurance has not indicated doing so, she said. 
"This is a projected number of what they had in their budget of new homeowners that we would have brought on board before the announcement of the other companies pulling out," Foster said.
Foster typically writes about 25 Farmers Insurance policies per month. When 6,000 policies are written in a given month, statewide, Farmers Insurance will notify its agents ahead of the 7,000 policy cap that is in place. Foster said insurance is complicated right now but she's trying to see the challenges through.
"I am a strong ridge survivor and a proud ridge survivor of the Camp Fire. I'm a local business owner, a small business owner, and I'm your local insurance agent. I'm also a homeowner that's facing non-renewal in November, so I'm just like you," Foster said.
Foster also told Action News Now that a lot of people have opted for the FAIR Plan over the past couple of months. However, it's not a policy that homeowners can keep forever and is often the last resort for homeowners struggling to find insurance.
Whether people are building or buying a new home, they can still get insurance through Farmers Insurance if they are under the 7,000 limit that month.
Some people on the ridge are still with the same insurance company they had before the Camp Fire, one less hurdle to jump through as they rebuild.
"We stuck with the insurance we had pre-Camp Fire, and we've stuck with State Farm, and our rates have gone up some but we haven't seen a huge jump yet, but we don't know what's coming in the future, so we just take it as it comes and we'll see," Phyllis Suihkonen who has lived in Paradise since the 1980s said.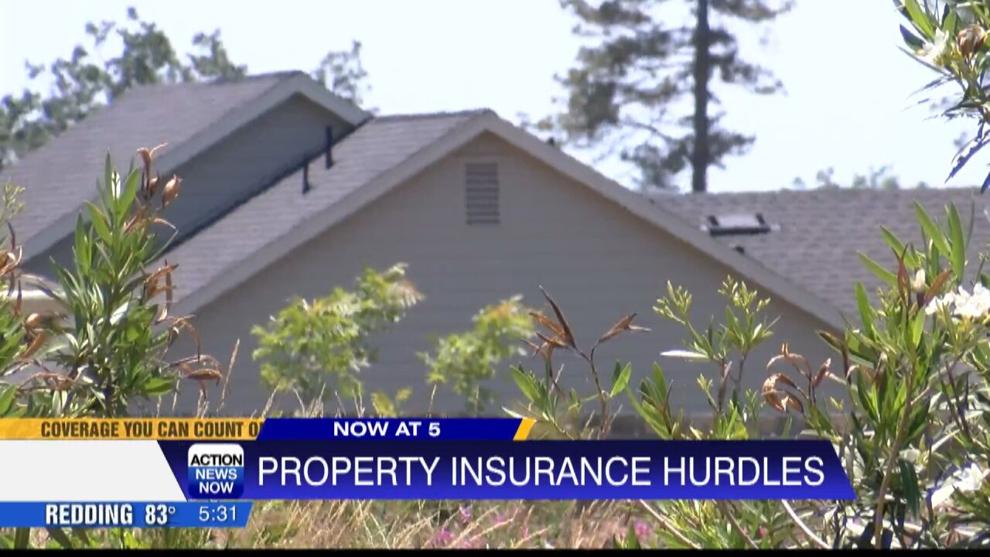 Insurance limits in the state include the cap at Farmers Insurance, as others like All State and State Farm pull out completely and pause policy writing. Suikonen said it could be a hurdle for others trying to come back.
"Yes, I do believe it will be, and some people may make that choice to rebuild since it comes down to this, but it's statewide, so it's very difficult," Suihkonen said.
It's a difficulty she hopes insurance companies can work out. 
"They're in a difficult spot, and I sympathize with them as well. We'll just see what the future holds," Suihkonen said.
Foster said if people are exploring insurance options, they should know each home is different and that even if their neighbor next door gets a certain quote, their quote could look much different.