Christie Clinic's former building at 3545 N. Vermilion St. in Danville will become the new home of Two Roads Wellness Clinic.
The Danville location of Two Roads Wellness Clinic will be moving to the former Christie facility from its current location at 1101 E. Winter Ave., with the targeted opening date at the new location set for April 3.
Renovations will be underway soon.
Project manager Ted Nemecz said the new location — which is being leased from a holding company — won't need a lot of work.
Two Roads Wellness Clinic, which also has clinics in two clinics in Champaign and one in Mahomet, opened its first location in Danville in 2015.
It began offering mental health services, but has since added primary care, nutrition counseling, life coaching and massage therapy. To be added at the new Danville location will also be an infrared sauna to help with inflammation for some autoimmune conditions and IV infusions for supplements, Nemecz said.
Physical therapy services and a walk-in clinic are also planned for that location in the future.
Two Roads Wellness Clinic is focusing on continuity of care, in which all caregivers communicate about individual patients' health care, he said.
The Danville clinic has grown so much it needs the extra space the former Christie Clinic location will offer, Nemecz said. In Christie Clinic's former 10,000-square-foot space, Two Roads Wellness Clinic can add some new providers and more patients can be seen, he said.
Temporary move
Dick's Sporting Goods will be opening soon in a temporary location while the Dick's and Field and Stream stores at Market Place Mall are closed for remodeling.
The temporary location will be at 63 E. Marketview St., C, in the former Bed, Bath and Beyond store next to Barnes and Noble.
The chain's corporate office has declined to provide details about what's on the way for the mall space, but it has posted job openings for an executive director and other positions in Champaign for its new brand, House of Sport.
From the job post for executive director:
"House of Sport by Dick's Sporting Goods is more than just a store, it's a destination, an experience, a place where athletes can experiment and play. A house devoted to sport where our community can gather and be inspired."
The company website describes House of Sport locations that include both merchandise and interactive spaces, such as a batting cage and a rock climbing wall.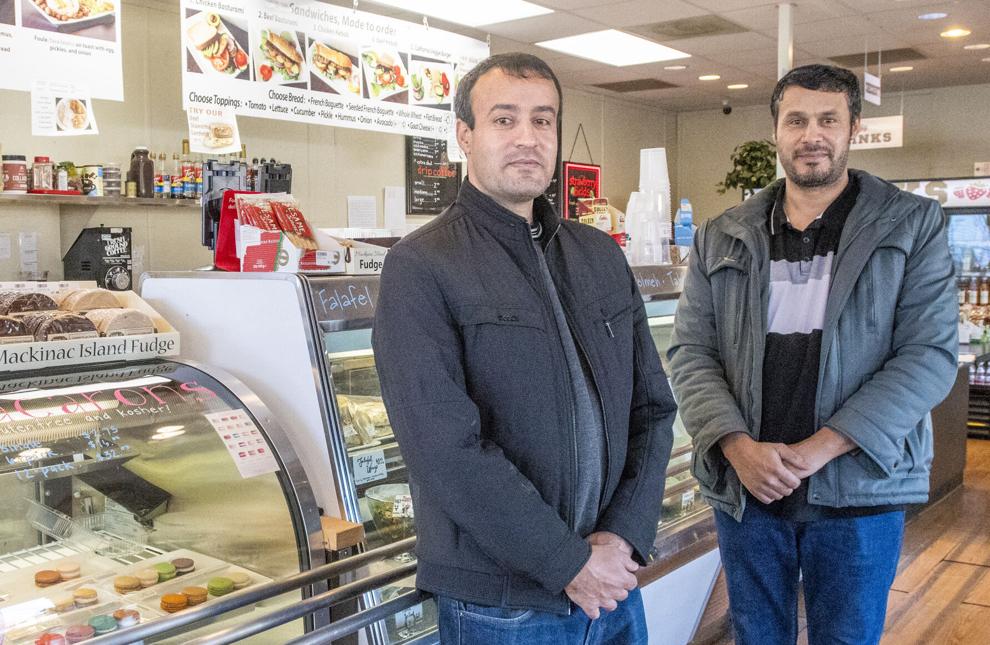 Opening this week
Afghan Cuisine, the new restaurant coming to Strawberry Fields Cafe at 306 W. Springfield Ave., U will open Wednesday.
It will be open Monday through Saturday for lunch from 11:30 a.m. to 1:30 p.m. and for dinner from 5-7 p.m., according to Mohammad Al-Heeti, owner of World Harvest Foods and Strawberry Fields. Sunday hours are 11:30 a.m. to 1:30 p.m. and 4-6 p.m., he said.
Afghan Cuisine is also available for carry-out and catering, Al-Heeti said.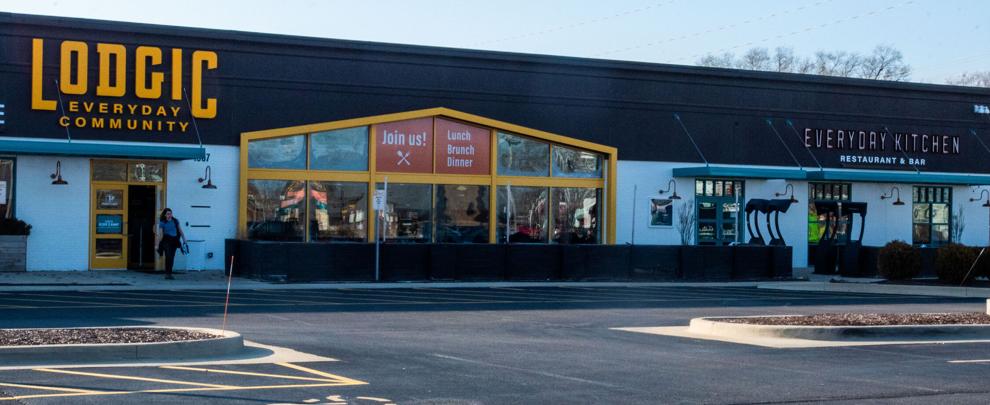 Fitness center update
Pursuit Fitness and Performance Institute, which leases space in the Lodgic Everyday Community building at 1807 S. Neil St., won't be impacted if Lodgic closes and the building is sold.
Owner Colin Kelley said the fitness center has a lease that runs through the end of 2028, and that won't be affected by the building being listed for sale and plans to close Lodgic Everyday Community by March 31 if a buyer for that business isn't found.
Kelley bought Pursuit Fitness last July.
The fitness center has personal trainer and body building coach Emilly Young on staff, and also rents space to three former Mettler Center staff members Anthony Hanners, Deb Lay and Bart Lindsay, Kelley said.
It also has 30 yards of turf for sports performance space, he said.
Scholarships available
The Christie Foundation has opened applications for scholarships for students pursuing a degree in health and medical fields. The foundation awards $100,000 in health education scholarships each year. Deadline to apply is March 31.
Get more information and find the application: http://bit.ly/3pvoaoB
New job board
More than 90 employers in Champaign County and — as of Wednesday — 1,700 full-time, part-time and remote jobs were listed on the new Champaign-Urbana Area Job Board at yourewelcomecu.com/jobs. The job board was launched by the Champaign County Economic Development Corp. There are jobs listed across all industries, according to Carly McCrory-McKay, the EDC's executive director.
Employes who want to have their jobs included can contact [email protected]
Home sales down
Winter weather, higher mortgage rates and inflation continued to take a bite out of home sales in Champaign County last month.
The Champaign County Association of Realtors said 127 homes in the area were sold in January, down about 29 percent from the previous January.
Not only that, sales prices have dropped. The median home sale price last month was $155,000, about 7.4 percent less than in January 2022, while the average home sale price was $187,415, down 9.7 percent from the same month last year.
"Champaign County area home sales this (past) January were pretty much even with sales in 2020, before the pandemic rush to purchase housing," said PJ Trautman, president of the Realtors group.