Recent global events and economic conditions have created more significant levels of uncertainty. Dresner Advisory Services recently published a study that indicated that leveraging data and business intelligence can help organizations cope with difficult times.
In the article "Understanding Business Intelligence And Its Importance For Entrepreneurs," Forbes magazine explained that many companies, corporations, and businesses are investing heavily in business intelligence to help them ascertain market trends and improve their services. They also use it to know what customers require and to find ways of serving them effectively. 
There is a slight complication, however. Business intelligence developers often take an innovative product but fail to bring it to its full potential. This mainly refers to the visualization of a dashboard that helps to make decisions. They use Business Intelligence as a regular ERP, such as Excel. These Business intelligence developers create tables that are barely decipherable. Tables that do nothing to help keep upper management informed or provide quick access to all the essential company performance indicators –  which they need to make sound data-based operational decisions. It's clear, therefore, Business intelligence matters, but only if the company uses it properly.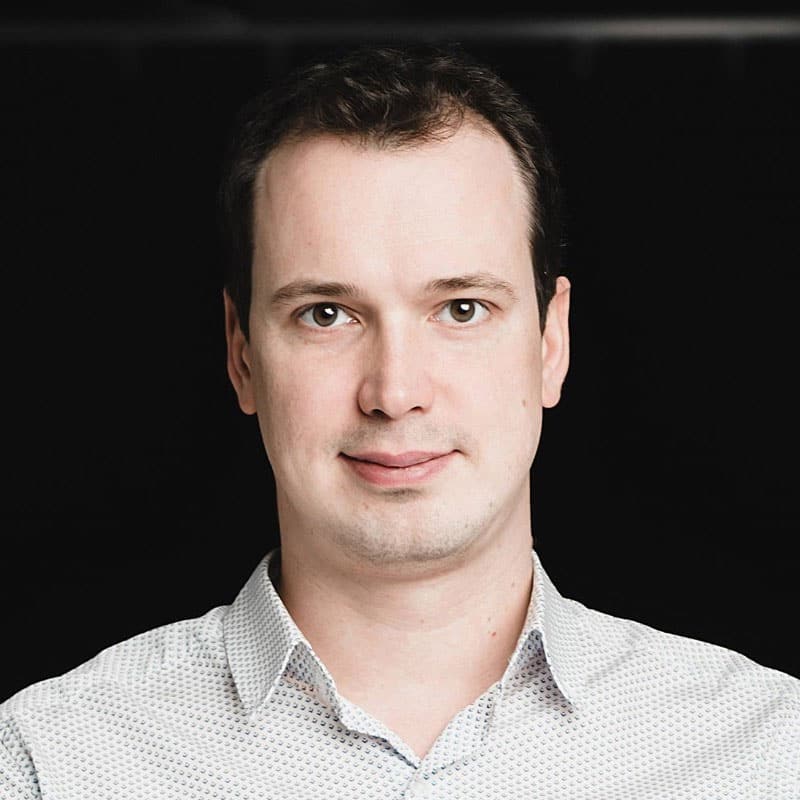 Dmitry Chashnik, CEO at Cobit Solutions, Business Intelligence Implementation Company
Dmitry Chashnik is a Ukrainian entrepreneur, an experienced innovator, and the founder of Cobit Solutions (the company operating in the Power BI implementation sphere and data-driven decision consulting). He believes that the visualization of data as interactive dashboards allows for making effective and rapid management decisions – which, ultimately, is the primary goal of implementing Business Intelligence in a company.
Well-designed dashboards allow you to make data-driven business development decisions and promptly detect problems before they arise. It is enough to open the relevant dashboard and analyze the enterprise's key performance indicators.
Dmytro and his team make complex data consolidation for the entire enterprise or all the divisions of a holding. They consider a series of indicators to bring out clear pictures of the main data for decision-making. Dmytro has one rule regarding this – the dashboard should show the company's problem or business development zone in three seconds.
The above shows why, before Russia invaded Ukraine, his business intelligence consulting company became the #1 in Power BI consulting across Ukraine and had already secured its first international clients. 
One of Dmytro's well-known innovations in Business Intelligence and business dashboard development was a technological approach for fully exploring ERP data inside BI. The approach has been designed to give the client full access to all data in their ERP system from the Business Intelligence system. The advantage of this innovation is that the company doesn't need to fine-tune their ERP, make immediate uploads to DWH, or build costly ETL processes. 
At the same time, a technological approach processes any amount of data. This innovation gives large companies the flexibility and more speed to launch a Business Intelligence system. This means that it provides automatic reporting, quick decision-making, and opportunities for business development. 
Cases of Business Intelligence Development
One of Dmytro's many successful cases in his business intelligence consulting company clearly illustrates the importance of not only introducing innovative products in a company, but by doing it correctly with the right team of qualified professionals.
A leading company in the Ukrainian fashion retail market tried implementing Business Intelligence several times. They did this by hiring a specialist and by contracting an outsourcing company. In both cases, the result was unsatisfactory. Instead of applying the data-driven decision approach, the CFO of the company was forced to immerse himself into the ERP spreadsheets, wasting a lot of time checking and consolidating the data, and amending the contractors' work. All the while, the company's management and shareholders did not have a convenient tool to understand the financial results of the business operations every day.
The problem was that the specialists did not understand the major goal of Business Intelligence for a company – which is to help executives and upper management make better decisions and drive competitive advantages by leveraging robust predictive analytics capabilities.
When Dmytro and his team reformatted the reporting, consolidated the data, and made the dashboards visually clear and easy to read, it had an immediate impact. The CFO of the fashion retailer finally had quick access to the correct company data and was able to understand all the advantages of Business Intelligence for making a data-driven decision. Now, the members of the management team simply open a visual dashboard on their mobile phones every day and receive new information about the performance metrics in their area of responsibility.
Thanks to such deep visual and operational analytics, which work to the level of nomenclature groups and products, the company grew its gross margin by 32% over the year.
It is not enough to be an IT professional and innovator to understand the business demand better and effectively enhance development for companies using Business Intelligence. You must understand management, finance, and marketing. Dmytro has a financial education that helps him speak the same language as those in upper management. The mission of his Power BI consulting company is to develop the country's economy by implementing the concept of data-driven decisions in local companies.
Let's look at the visual difference between table reports in Power BI and interactive dashboards.
This is what the report for the largest retailer looked like before Dmytro's team.
Interactive dashboards of Dmytro and his team.
It is evident that by using dashboards, the company's management saves decision-making time. They can see the details, go deeper into the issues, and quickly monitor the problem before taking measures to resolve it. The tabular presentation of data does not provide them with such opportunities.
The ambassador of Business Intelligence and data-driven decisions
Having faced down the problem of poorly performing Business Intelligence specialists in the Ukrainian market, Dmytro decided to popularize the possibilities of interactive dashboards by creating a special course of lectures on Business Intelligence Implementation for CEOs and upper management.
In the nine practical lectures, Dmytro dived into the possibilities of innovation and data-driven decisions in theory and practice. He also analyzed specific cases from his Power BI consulting practice. It was a great success, and was attended by 75 executives of large and medium sized enterprises in Ukraine.
Dmytro continues to develop the idea of popularizing innovations and the correct implementation of BI for business in his blog. One can find out more about modern most crucial for every company's management Business Intelligence dashboards.
Overcoming challenges in Business Intelligence implementation
Nowadays, Dmytro is facing new challenges. He is working with his team to adapt innovative solutions for companies in North America. As the previous experience of cooperation shows, his team is able to make projects several times faster and 8-10 times cheaper than outsourcing companies in the US and Canada. The average project cost is currently between  USD 40,000-60,000 . 
At the moment, Dmytro is building a network of partners in the North American market and is actively attracting professional partners in sales and financial consulting with the possibility of earning 30% of the project cost. To get in contact with Dmytro, send an email to [email protected].
Dmytro is confident that his innovative approach to Power BI consulting will bring revolutionary changes to the market for DWH and ETL solutions in North America.
---
Have you read?
Top Actions CFOs Can Take to Contain Costs Within Their Supply Chains by Ali Hasan Raza.
Overcoming the Challenges of Launching a Unique Business by Vanessa Lau.
Critical Mistakes to Avoid in Strategic Communication by Fotis Pantopoulos.
How to Plan Business Travel Effectively in 2023 by Robert Hoffman.
No Means No by Mark Petruzzi.
Track Latest News Live on CEOWORLD magazine and get news updates from the United States and around the world.
The views expressed are those of the author and are not necessarily those of the CEOWORLD magazine.

Follow CEOWORLD magazine headlines on: Google News, LinkedIn, Twitter, and Facebook.
Thank you for supporting our journalism. Subscribe here.
For media queries, please contact: [email protected]