New

You can now listen to Insurance Journal articles!
Larry Chapman Jr., recently an agent with Alfa Insurance, is the new deputy insurance commissioner for Alabama.
The state Department of Insurance announced that Chapman will fill the spot left vacant by Mark Fowler, who was named commissioner after longtime department head Jim Ridling retired in July 2022.
"Larry will add a great deal to the insurance professionalism at the department and will be a key figure in helping us be successful in accomplishing our mission," Fowler said in a statement.
Chapman will be the department's liaison with other government offices and industry associations, and will manage the DOI's public outreach and media relations program and administration of the department, the DOI said in a news release.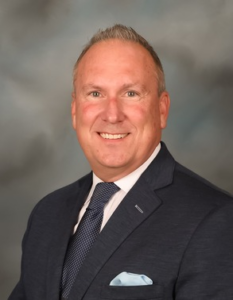 Chapman's appointment may come with some amount controversy. Alfa is the second-largest property insurer in Alabama, behind State Farm Insurance, according to the National Association of Insurance Commissioners. The company, an outgrowth of the Alabama Farmers Federation, is also considered to have a strong influence in Alabama politics and the Legislature. In recent years, some other insurers have opposed Alfa and have complained repeatedly about state tax breaks that they say benefit only Alfa and State Farm.
But this week, one independent agent who has lobbied for an end to the tax breaks said Chapman's appointment likely won't affect that issue.
"I don't see that being a problem at all, really," said Ken McFeeters.
Chapman, of Montgomery, has been well-known in Alabama for years. He played football at the University of Auburn and then played basketball at the University of Auburn-Montgomery for his dad, famed coach Larry Chapman Sr.
He joined Merck Pharmaceutical in 1997, followed by 12 years in sales with Blue Cross Blue Shield of Alabama. He then ran his own insurance and consulting firm, CSS Advisors, for six years before joining Alfa in 2018, the DOI said.
Topics
Agencies
Alabama
Interested in Agencies?
Get automatic alerts for this topic.