Ralph Vacchiano
NFC East Reporter
The Washington Commanders took their ride on the Quarterback Carousel last offseason, and they didn't want another spin. That meant there would be no run at Lamar Jackson, or Derek Carr, or Aaron Rodgers or any of the other available quarterbacks.
They were fine to place their fate in the hands of Sam Howell and Jacoby Brissett.
The Commanders won't know until the fall whether their decision was inspired or misguided, but it certainly made for a quiet first wave of free agency. Adding Brissett, as low-cost competition and insurance for Howell, was clearly their most significant move. It even overshadowed the blockbuster re-signing of defensive tackle Daron Payne.
They also beefed up their offensive line, which might eventually turn out to be the most important thing they did. But they know none of it will matter if they got their quarterback decision wrong. They seem enthralled with Howell, the 2022 fifth-round pick whom Rivera said will "more than likely" be their starting quarterback this spring. And with the 30-year-old Brissett, they added an experienced backup just in case.
[Commanders sign Daron Payne to 4-year, $90 million deal]
If either of them can give them more production than they got out of Carson Wentz and Taylor Heinicke last season, the Commanders might actually be in good shape. If not, everything else Rivera and general manager Martin Mayhew did this offseason might turn out to be meaningless.
And in that case, it'll likely be someone else's mess to clean up.
Here's a look at how the Commanders fared in free agency's first wave:
GAINS
Signing Jacoby Brissett to a one-year, $8 million deal is a huge gain, because he's really the perfect backup/insurance for the 22-year-old Howell. The Commanders want Howell to win the job, but they're not sure he can, so they needed a backup with starting experience, but one that would be OK with being a backup. Brisett has made 48 starts in his seven NFL seasons, and he made it clear he understands his supporting role.
It's still a little odd that the 60-year-old Rivera, in what is clearly a win-or-else season for him, didn't at least kick the tires on Jackson or Carr or Rodgers. But given the cost of those three, giving Howell a shot is probably the better long-term call for the franchise. Probably.
Nick's early NFL Tiers
Nick Wright, Chris Broussard, Kevin Wildes and Greg Jennings reveal the way too-early edition of Nick's NFL Tiers featuring all 32 franchises.
Their other big gain was re-signing defensive tackle Daron Payne to a four-year, $90 million contract with $60 million guaranteed. Not only does that get the franchise tag off the books and save them more than $10 million in salary cap space, it locks up one of the best defensive tackles in the league and fortifies what could be one of the best defensive lines in the game.
The Commanders also did what Rivera promised would be their primary offseason mission: They fortified their offensive line. They signed Nick Gates (three years, $16.5 million, $8 million guaranteed) and Andrew Wylie (three years, $24 million, $12 million guaranteed). Wylie, who started every game for the Chiefs last season, could play right guard or right tackle. Gates, who came back from a gruesome leg injury to start eight games for the Giants last year, said he expects to be Washington's starting center.
The Commanders also added some depth to their defense. They signed middle linebacker Cody Barton (one year, $3.5 million from Seattle) and defensive tackle Abdullah Anderson (from Atlanta). They brought back reserve corner and special teamer Danny Johnson (two years, $5 million), and backup defensive end Efe Obada (one year, $3 million). They also re-signed Tyler Larsen (one year, $1.3 million), who figures to be their backup center.
LOSSES
The Commanders actually had hoped to bring back last year's starting quarterback, Taylor Heinicke, but it's probably better that they didn't. He clearly has a desire to remain a starter and he'd have a lot of supporters in the Commanders' locker room. He's also a fan favorite, which could have made things dicey if Howell struggled and Rivera wasn't quick to make a switch.
Regardless, Heinicke said he nearly re-signed with Washington anyway. But in the end, he took a two-year, $14 million deal with $6.3 million guaranteed from the Atlanta Falcons to play closer to his home.
Washington also lost linebacker Cole Holcomb, who missed the second half of last season with an injured foot. He got a three-year, $18 million deal (with $4.9 million guaranteed) from Pittsburgh. And guard Wes Schweitzer, who made only six starts last season due to an ankle injury, got a two-year, $5 million deal from the Jets, with $3.2 million guaranteed.
TO-DO LIST
The biggest remaining item on the Commanders' shopping list is clearly a cornerback. They got decent play out of Kendall Fuller, Benjamin St-Juste, Danny Johnson and Rachad Wildgoose last season. But they need something better in a division where they have to cover the likes of CeeDee Lamb, A.J. Brown, DeVonta Smith, and Brandin Cooks.
There are a couple of good corners who made it to the second wave of free agency and could end up being bargains — Rock Ya-Sin and Marcus Peters, for example. But it still seems more likely the Commanders will address this in the NFL draft. Not only is this considered a deep cornerback class, but with the 16th overall pick in the first round they might be able to get one of the first two or three corners off the board.
And someone like Penn State's Joey Porter Jr., Illinois' Devon Witherspoon or Maryland's Deonte Banks would definitely be an upgrade for the Washington secondary for years to come.
Is Bieniemy taking a big risk?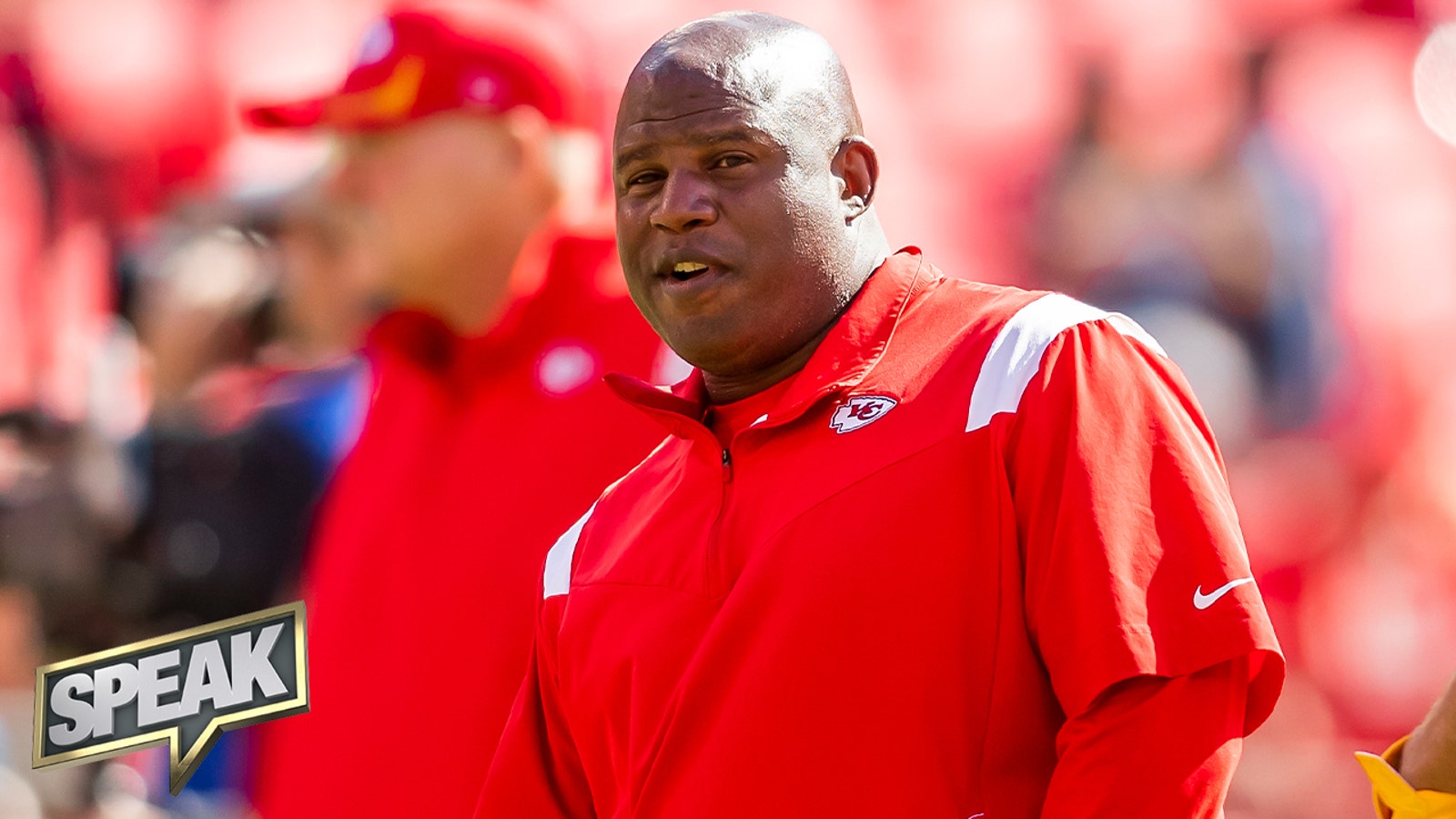 The SPEAK crew weighs in on how big of a risk Eric Bieniemy is taking by leaving the Chiefs for the Commanders.
OUTLOOK
There's a lot to like about this Commanders team and what they did this offseason. The offensive line isn't great, but with the additions of Wylie and Gates it should definitely be stronger than last season. And getting Payne locked up long term was big. The best thing about this Washington team is their defensive front, and Payne is obviously an enormous part of that. 
Still, everything hinges on how the quarterback (or quarterbacks) play. Given their commitment to Howell, they couldn't have done much better than Brissett — a great guy, by all accounts, who knows how to balance his ambition to play with a team-first attitude. He will either be a great help to Howell, or he'll be a serviceable starter.
Would Jackson, Carr or Rodgers have been better? Of course. But the cost of Jackson and Rodgers in particular is prohibitively high. Those moves are more for a team that thinks it's ready to make a run at a championship this year.
The Commanders aren't there yet. But they do seem to be a little closer. It all depends on the quarterback. If Howell is as good as they think, Washington could be a playoff contender. If he's not, they might be looking for a new GM and coach at this time next year.
Ralph Vacchiano is the NFC East reporter for FOX Sports, covering the Washington Commanders, Philadelphia Eagles and New York Giants. He spent the previous six years covering the Giants and Jets for SNY TV in New York, and before that, 16 years covering the Giants and the NFL for the New York Daily News. Follow him Twitter at @RalphVacchiano.
Top stories from FOX Sports:
FOLLOW
Follow your favorites to personalize your FOX Sports experience
---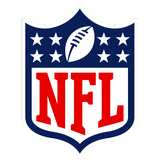 Get more from National Football League Follow your favorites to get information about games, news and more
---