New

You can now listen to Insurance Journal articles!
Two brothers, longtime insurance agents in Whiteville, North Carolina, are on their way to several years in prison after pleading guilty to running a Ponzi scheme that defrauded friends, family and other members of the community.
"The level of greed the Floyd brothers exhibited is difficult to comprehend. Not only did they prey on members of their own community for profit, even relatives were also not off limits," FBI Special Agent Michael Sherck said in a statement this week.
At sentencing, Joseph Floyd and William Floyd Jr. could face as much as five years in prison, a $250,000 fine and restitution to victims of the scheme, the U.S. Attorney for Eastern North Carolina said.
Floyd's Insurance Agency has been a part of the Whiteville community, about 45 miles west of Wilmington, for years. Several other insurance agents and the head of the local Chamber of Commerce declined to talk to Insurance Journal about the Floyd brothers, the scandal, or the impact it has had on the town.
A criminal information document filed in federal court indicates that the scheme began around 2012. The insurance agency, known as FIA, had borrowed upwards of $20 million from investors, used at least partly to fund a premium finance company the brothers had co-founded in Raleigh, known as Monthly Payment Plan.
The Floyds found that they did not have the means to service the debt through any legitimate source.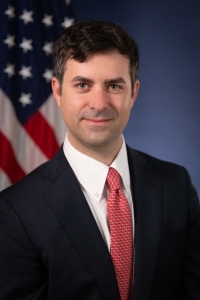 So, they came up with a "loan program," prosecutors said. More than 150 people in the area and beyond were promised returns as high as 10% if they invested or loaned money to the Floyds. The plan turned out to be a classic Ponzi scheme, in which earlier investors were paid with funds provided by later investors, court documents contend.
"Investors were led to believe that FIA was earning sufficient profits from which to pay the promised rate of return and fund redemptions of principal upon demand," the U.S. Attorney's news release said.
And by guaranteeing the loans with promissory notes, which are considered securities, the Floyds violated federal law: The brothers did not register the notes with the U.S. Securities and Exchange Commission, prosecutors said.
Investors were never told of the Ponzi scheme reality or the statutory violations. "Instead, the Floyds concealed FIA's insolvency from investors and continued to accept additional investments," the U.S. Attorney's office said.
Prosecutors and court records did not indicate how the scheme unraveled or came to light. But by May 2020, it came crashing down when the insurance agency filed for Chapter 11 bankruptcy protection. Two months later, the Floyd brothers each filed for personal bankruptcy.
"The Floyd brothers used their family insurance business to fleece dozens of Eastern North Carolina families of millions by promising low-risk investments with outsized returns," said U.S. Attorney Michael Easley.
The brothers will have to forfeit property and assets to help pay the fines and restitution.
The Floyds' attorney could not be reached for comment Wednesday.
North Carolina Insurance Commissioner Mike Causey said in a statement that he was pleased that the perpetrators had been held accountable, according to a report in the Whiteville newspaper.
Topics
Agencies
Fraud
Interested in Agencies?
Get automatic alerts for this topic.