Business Analytics for data-driven organizations
Business intelligence is essential to any modern, data-driven organization. Using BI, every team, employee, and manager can contribute to better performance. Business Intelligence will improve your organization's financial results, quality, and competitive edge. However, achieving success using BI & Analytics isn't easy. There are many issues to consider, such as:
What are the 7 biggest pitfalls and BI blunders to avoid?
How do you make a business case for the required investments?
How do you find the real KPIs and million-dollar insights?
Which skills (such as Big Data training) do your employees need?
What are the most appropriate BI and dashboard tools, and how do you choose one?
How do you build a flexible, future-proof data infrastructure?
How do you handle Big Data, Advanced Analytics, and all the new forms of BI?
Which steps do you need to take to make real impact using data analytics?
If you recognize one or more of these questions, or if you want to delve into BI & Analytics, feel free to contact one of Passionned Group's Business Intelligence specialists.
What is Business Intelligence?
There are three aspects to the definition of Business Intelligence:
Definition of Business Intelligence as a process: BI is the continuous process collecting, registering, and analyzing data. The resulting (predictive) information and knowledge is then applied in the decision-making process to significantly improve the organization's performance. In short: the right information, to the right person, at the right time, in the right format.
Definition of Business Intelligence as technology: BI is the collection of ICT tools which supports BI as a process in the organization, making it more efficient.
Definition of Business Intelligence as a discipline: BI is the collection of concepts, processes, strategies, culture, structure, methods, standards, and ICT tools that ensure that organization can continuously develop and become more intelligent.
These days, data science is also a common buzzword. Data science tends to put more focus on the statistical elements of BI, such as data mining, machine learning, and analytical models.
See also our blog: The Data Scientist: the superhero that doesn't exist.
Business Intelligence: what's in a name?
Is the name Business Intelligence so out of date and tarnished that we are better off calling it something else – perhaps "Performance Management" or "Business Analytics", "Data Analytics" or "Data Discovery"?
Two groups have completely different views
This is something that we have discussed at length with both the vendors and the customers, interestingly enough the two groups have completely different views. The customers, and here we mean the people in the business who actually fund this type of initiative by buying the BI software, have a much better understanding of Business Intelligence than Performance Management, analytics or any of the other 50 or so terms that are being used.
It is easy to get budget approved for 'BI'
It is easier for them to get budget approved for a concept that is widely accepted than for an "exotic" new concept, which may or may not change its name to some other marketing term before the project is finished.
The vendors seem to believe that new names will increase sales
The vendors however still seem to believe that changing the name (and the functionality) will lead to increased acceptance and increased sales. Our belief is that in general, customers are happier with names that they know, if it has four wheels and it drives on roads we prefer to call it an automobile, and if it flies we will call it an aeroplane – whatever marketing thinks!
Is Business Intelligence worth the investment?
In a time of financial crisis and budgetary restraints, is it effective to invest money in Business Intelligence projects that historically have had dubious results? Yes, absolutely, but only if you get it right.
Organizations that get it right stay in business
At the end of the day surviving in an economic crisis and business intelligence are about exactly the same thing – doing what you do better than the guy next door. It does not matter if you work for a 10-person company or the biggest multinational in the world, organizations that get it right stay in business and those that do not, fail.
When you succeed with BI…
If you are successful with Business Intelligence your company will benefit in the following areas (from recent research):
increased customer satisfaction scores
a much better margin structure and profitability
lower stocks and less capital required
lower turnaround times
better decision making and collaboration between teams / departments
Some examples of the added value of BI
BI can help you to see which products are not bought by your customers while they should!
BI can give you immediately insight in which products or services are not profitable
BI can help you to quickly see which customers are probably not paying back their loans
Choosing the right product
Part of getting it right is choosing the right Business Intelligence-product for your organization, it is not a guarantee of success, but it helps.
Take advantage of our years of experience
We have years of experience when it comes to Business Intelligence. Our knowledge base is filled with products and services that you can take advantage of. Increase your knowledge and expertise by consulting ours.
Successful Business Intelligence requires the right Business Intelligence tool or platform. The question of which tool is right for your organization has a different answer for every organization. This comprehensive review will help you quickly create a shortlist of BI tools, thanks to many comparison graphs. The tools are reviewed by experts on criteria. Download now.
This research paper provides in-depth insights into the biggest pitfalls and success factors of Business Intelligence. It will give you tips and guidance to successfully implement BI in your organization. Avoid the biggest BI pitfalls and learn what to focus on to make BI really shine and lead to better decisions on all levels. Download now.
In three intensive days you will become acquainted with all the business intelligence aspects that are needed to successfully implement BI process improvements. People who completed our 3-day BI training are perfectly equipped to take on a leading or advisory role in BI projects. Become the ideal sparring partner for the BI department and the boardroom.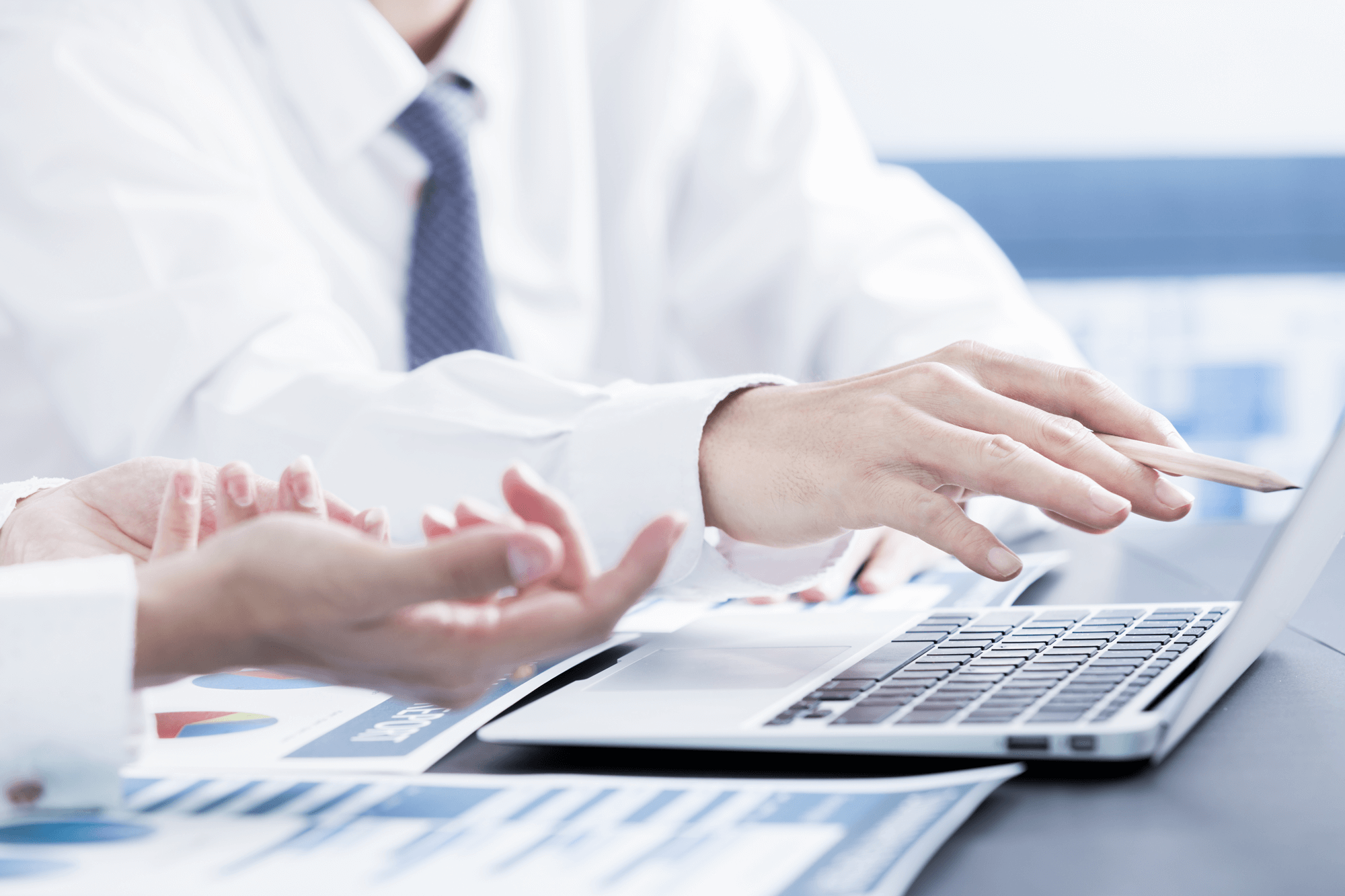 This business intelligence book covers the most important basic principles, organizational processes, architectures, tools and conditions needed to create a truly Intelligent Organization. Make better decisions faster, at all levels of your organization. Learn what role Business Intelligence (tools) plays in any modern, intelligent organization. Order this book now.
Battle-scarred in Business Analytics
Our Business Intelligence advisors are battle-scarred when it comes to both simple and complex Business Intelligence questions and implementations. In our extensive Analytics knowledge base, you'll find exactly what you need to get started with BI & Analytics, or to implement them with greater success. We deliver 100% independent business analytics expertise that's totally independent from BI suppliers.
BI can be cheaper and more flexible
When we're talking about agile BI, we're often talking about developing according to the scrum methodology. Or the idea that BI can make the organization more agile. But there's little attention paid to making the BI process itself more agile and cheaper. But that's quite easy nowadays! Read more…
The 9 most important BI & Big Data trends in 2020
Data is constantly changing the world, and organizations have more and more responsibility to use data properly. Which BI & Big Data trends should we be prepared for? Read more…
What are you going to accomplish using BI?
Business Intelligence gives you clear insight into your performance and advanced analysis of all your data, even that which hasn't come into focus yet. That's how BI enables low-cost decision-making and data-driven actions. This will improve your competitive edge and increase the productivity of your employees, by making the right information available to the right people at the right time. Everyone gets the information they need to make the right decisions and optimize processes. We'll make your organization more intelligent in every way.
Business Analytics is a multi-disciplinary specialty
Business Analytics is a multi-disciplinary specialty, which makes it challenging. It's impossible to separate technology, organization, strategy, processes, innovation, and behavior. This combination of factors makes successful implementation difficult. Sometimes the technology is very important, other times the emphasis is on innovation, for example with Big Data. Other times, the behavioral side of things is the determining factor of success.
5 Advantages of Business Intelligence & Analytics
Much faster decision-making at every level of the organization.
Leads to one version of the truth and single definitions.
Profitability and customer satisfaction go up because of service optimization.
Working with genuine KPIs so that you're always on the right track.
A more agile organization that can save money in many areas.
The BI project approach
Does successful Business Intelligence start from the business, the processes and the strategy, or from the information systems and technology that support the business? Should an organization first collect the data (data-driven) or must we first map out our strategy and the associated information needs (business-driven)?
Combine top-down and bottom-up
The answer to both questions – as it appears in practice – is that we need to combine the approaches: top-down and bottom-up, business-driven and data-driven. However, Business Intelligence must always begin with (or from) the business . It is, after all, called 'business intelligence'. BI projects that are not managed by the business are unlikely to succeed, simply because on completion the project results will typically not match with the organization's 'company language' and information needs.
Too much data
It can also happen that Business Intelligence systems turn out to contain too much data and too little meaningful management information. As a result, users still need to search for the needles in the haystack. Successful Business Intelligence, however, ensures continuous interaction between content (indicators and dimensions) and structure (the architecture of the data warehouse), whereby the former determines the latter: structure follows function.
Shape BI according to your business processes
We can only give Business Intelligence shape and meaning if the business processes and the objectives of our organization are in fact leading whilst developing the Business Intelligence system (Van Beek, 2016).
IT must cooperate as much as possible
An important key question is: what management information managers and knowledge workers need in order to both monitor their goals and results and (quickly) achieve and improve these results . A Business Intelligence system cannot function without data and Information Technology. For that reason, business operations and IT must cooperate and interact as much as possible. This emphasises the continuous interaction that should exist between IT and the business, in each BI project.

Figure: Business operations and IT continuously alternate and interact during BI projects.
The departure point is the business
The departure point for each BI project is the business itself. Via a number of interactions between IT and business operations, IT will ultimately deliver the final product back to the business.
Phase 1: The business provides the indicators and IT checks whether the data for the different key performance indicators is in fact available.
Phase 2: The business provides the Business Intelligence strategy and IT translates that strategy into a future-proof architecture including the required tools and technology.
Phase 3: The business checks whether the indicators indeed deliver the right results and IT rolls out the Business Intelligence system throughout the organization after which the organization makes sure that it is embedded and that a PDCA cycle is set up.
Promising BI technology
Naturally, in addition to these official moments of contact and transference, much more communication will take place concerning informal (or less important) matters. Besides all this, IT has a role to alert the organization about new, promising technology in the field of Business Intelligence, which may help solve existing – and future problems – in the business operations. The close collaboration between business and IT requires a project manager who can deal with both fields (IT and business). Business-driven and technology-driven go 'hand in hand' and experience shows that this combination can produce highly successful results.
An abundance of data, but a lack of information
 Usually, every organization has ample sources of data (databases). Not just within the organization, but also from external sources. There's a plethora of data available these days. The most challenging aspect in practice proves to be finding the right data and making it available to the users as integral information. This information has to be used in the right way, so that users on all levels can make the right choices, and in line with the goals and the strategy, in tune with the organizational culture.
Make short work of the information paradox
Although plenty of data is available, there also seems to be a severe lack of information. Using this information so that users on all levels can make the right choices requires even more effort. And making decisions in line with the goals and the strategy, in tune with the organizational culture, seems like a bridge too far for many organizations. Passionned Group's consultants are eager to help you turn data into information.
Bespoke Business Intelligence using standard tools
Business Analytics (BA) demands a custom-tailored approach. In our vision, true intelligence is specific to your company, otherwise you lose your competitive edge. But it's important to work with standard tools in order to recoup your investments in BI. This is especially true for Big Data applications.
But before you start thinking about tools, you should make sure to gain insight into your information needs and possible applications. What makes sense in that context? What would be the ideal scope of your (first) BI project? How do you make a business case and who do you involve in the process? Passionned Group would be happy to give you the appropriate guidance.
Business Intelligence & Analytics training courses
We've developed a selection of Business Analytics & Intelligence training courses, and we're always expanding our offering. Over 1000 consultants, managers, and employees have already taken part in our training courses and masterclasses. Book your unique BI training course today and become equipped to take on a leading or advisory role.
Advantages of our approach to BI
Comprehensive approach where data, information, and tools lead to continuous improvement.
Services from A to Z: from BI training and advice to complete implementations.
Working from strategic goals so that the management information makes sense.
Focusing on step-by-step realization of an intelligent organization.
100% independent: you never have to wonder whose interests we serve.
Customer testimonial
"Thanks to the knowledge and expertise of the experts of Passionned Group, our Business Intelligence process was fast and effective."
Jan Maarten van der Meulen
PwC
Unique Business Intelligence research
Passionned Group has been conducting annual surveys measuring 'intelligence' since 2006, which makes us unique. We've researched over 80 factors that lead to BI success. These days we can draw from a database containing over 800 organizations from a great variety of industries. The advantage for you is that based on this, we can always offer sound and relevant advice. And moreover, the BI implementations we can offer you have a much higher rate of success. See our research report: 'The biggest pitfalls in BI.'
Steel Wholesaler scans the world using Business Intelligence
This steel supplier already possessed a Business Intelligence system containing internal information about various key business operations. However, some years ago the management decided to building a market intelligence system as an extension to the existing system.
Scanning the internet for news
The main reasons for this were increasing competition and ever evolving technological developments. The new system continuously scans the internet for news that is of relevance for the company, such as items about a vendor acquiring another vendor, or items about steel from China that is being introduced to the European market at favorable prices.
People can indicate their topics of interest
The reporting system has over a hundred active users who, through self-service (publish and subscribe) can indicate which topics are of interest to them. The reporting software sends email alerts with interesting information to the decision makers within the company. Managers regularly receive an aggregation of news at a strategic level: news that may lead to opportunities or threats to the organization's business or marketing plan.
A merger between companies
As an illustration: news about a merger between two companies may be part of a general consolidation in the supplier market. "This offers opportunities (purchasing convenience) but threats too: suppliers gain more power. Based on these developments, we adjust our policy, for example by looking for new suppliers", said the marketing analyst.
Spotting external opportunities with BI
The Wholesaler that initially used Business Intelligence for optimizing the internal organization becomes immediately aware of relevant external opportunities and threats and can thus anticipate faster and easier.
Ahold 'smartest organization'
International supermarket operator Ahold has a very professionally organized Business Intelligence system with an infrastructure that averagely handles more than 26 million information requests from more than 200 different information sources annually.
Business Intelligence is used throughout the company
Business Intelligence is used throughout the company at all management levels and by almost all humon 'processors'. A good example: store managers check their state of affairs every single morning. Ahold's differentiation strategy also leans heavily on Business Intelligence.
Albert Heijn, a Dutch supermarket chain, for example, follows a differentiation strategy whereby customers are approached in different ways: from the large XL store format with over 3000 m2 of retail space to the smaller AH to go with 200m2 space at the most. This strategy is reflected in the product range decisions – often made almost fully automated – whereby suppliers are the ones that 'pull the strings' operationally.
Ahold learns from its customers
Ahold learns from its customers and structurally shares that information with suppliers. Suppliers are directly connected to Ahold's data warehouse and so have access to information about completed cash register transactions.
Based on that information vendors can take immediate action for example through refilling stocks at Ahold's central distribution centre. Involvement of supermarket staff is not even needed then. This far-reaching form of collaboration within the supply chain based on a complete Business Intelligence system is unique and earns the company a lot of money.
The way in which Ahold has adopted Business Intelligence is rather impressive. "Our retail formula is in fact about the customer being able to find the right product at the right time and place. The figures in our Business Intelligence environment confirm this. Our operational process is managed by facts. The good thing is that today we can for example also report the number of 'no-sales' due to empty stocks, without having to register this separately", said Egbert Dijkstra, former Business Intelligence director at Ahold.
Ahold can be seen as a highly 'BI mature' organization
Governmental organizations sometimes take advantage of the system too: a few years ago for example a police unit rang Ahold – in the context of a serious crime case – to ask if they could look up if anyone in a certain period had bought twenty garbage bags on one and the same day. In short: the information within the Business Intelligence system is priceless for many employees and managers. Ahold can be seen as a highly 'BI mature' organization both in terms of their Business Intelligence strategy and the execution there of.
Building company back on track with BI
Very large amount of reports
The business unit of one the three largest construction companies in Europe, which is responsible for the construction and maintenance of the railways, wishes to improve its information supply. The internal organization creates a very large amount of management reports and analysis using the popular Microsoft Office tools Access and Excel.
Reports kept growing
The set of queries and reports kept growing and growing to a respectable total of one thousand. After a few years working this way, a sudden major problem occurred for the Board of Directors to deal with.
An eager financial analyst
The organization recently appointed a new and eager financial analyst. It was her task to improve and simplify the existing financial reports. After thorough research, the analyst wanted to find out more about the way in which the project returns were being calculated. The project administrators each used a different spreadsheet in which to record the costs of equipment, personnel and materials in their own specific way.
Project performance calculated in many different ways
It turned out that the five different overviews that gave insight into project performance – all from different angels – showed different outcomes. Which one of these reports was right? Follow-up analysis revealed that certain cost centres were sometimes included but sometimes not.
Irregularities reported to the CFO
The analyst reported these irregularities to the CFO, who wisely alerted the Board of Directors. Together, the analyst and the financial manager worked out the correct calculation of the return. This took them four days, after which they concluded that the actual return (over the last two years) was considerably lower than previously calculated!
The got away with it
For some reason or another, the Board of Directors got away with a hefty reprimand by the holding's Management Board, who knew that there was no evil intent and that the other construction companies within the group were having similar problems. Luckily, this 'near miss' prompted the management to create budget in order to develop a Business Intelligence system that would put an end to the existence of thousands of reports telling multiple version of the truth.
The business is flourishing
Now, a few years later, the business is flourishing. A reliable Business Intelligence system, including a dashboard and about twenty standard reports, offers both employees and managers insight into the most essential aspects of the organization. The infrastructure behind this – developed by the IT department – provides accurate and reliable figures. Where necessary, data are checked on quality and the definitions are clear, unambiguous and accessible to everyone.
Now they have only twenty reports
Finally: thanks to the fact that the organization now uses twenty reports that are updated and issued each month, and also because creating these reports and analysis is now so much easier, the organization has saved a hefty € 170.000 (yearly) on reporting costs.
Do you want successful Business Intelligence?
Feel free to contact us for an appointment to discuss the possibilities of Business Analytics and Big Data applications for your organization.
contact us