Business intelligence or BI departments use methodologies that can convert raw data into the type of information that can have implications for business purposes. While professionals working in a Business Intelligence department may require making good use of databases, spreadsheets and platforms that support Big Data, all aggregated information and analysis may boil down to a presentation which may have to be presented before the senior management to address strategic decision making. Below is a list of some fine Business Intelligence PowerPoint Templates that can help you present large and complicated data in a summarized and easy to grasp format.
Business Intelligence Data And Dashboard Templates For PowerPoint
Whether you are making a PowerPoint Presentation where you require showing a product lifecycle, a presentation about the demand and supply structure for a product or require presenting various chunks of data in a Dashboard style slide, Data And Dashboard Templates are just what you need. For more details, see the link given below.
Go to Download Business Intelligence Data And Dashboard Templates For PowerPoint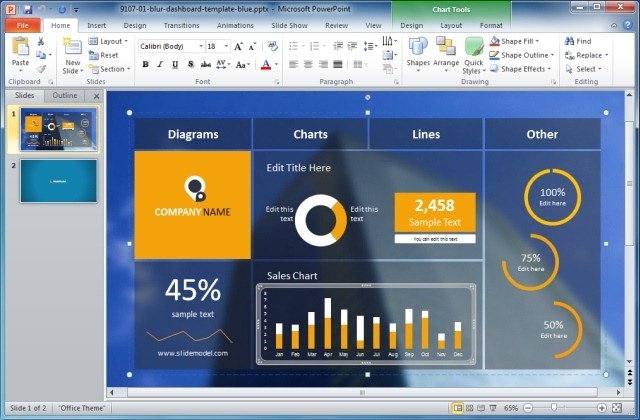 Map PowerPoint Templates
Business Intelligence is not all about raw data conversion into graphs and lengthy documents containing an analysis of business data. Instead, it requires keeping an eye on various strategic assets of the company and how to make them more meaningful. Interpreting such data for geographically mobile divisions can be quite difficult; this is why making good use of a map template can help you present the most complicated geographical data in easy to understand slides. PowerPoint Map Templates (see link given below) can help you create such presentations by showing maps for individual countries, regions, continents, etc.
Go to Download Map PowerPoint Templates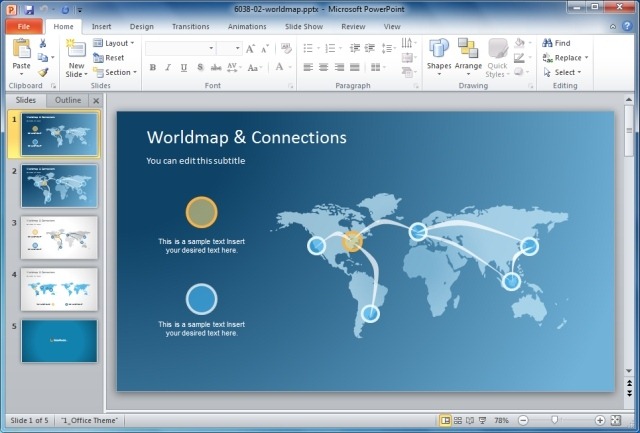 Sales Chart PowerPoint Template
Transforming data and analysis in the form of charts is one of the most essential aspects of a presentation which may contain data from the Business Intelligence division of an organization. This template makes it possible to easily create visually appealing bar charts, with a nice blue background that is unobtrusive and quite easy on the eyes.
Go to Sales Chart PowerPoint Template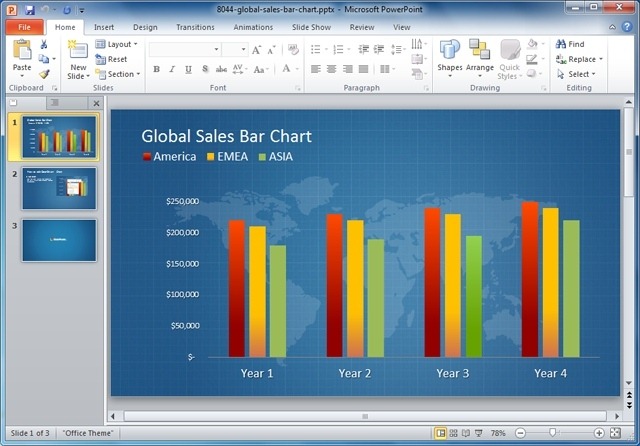 PowerPoint Diagram Templates
These set of templates offer different types of sequential and generic diagrams that can be easily edited for making various types of business related presentation slides about organizational charts, production processes, project timelines, statistical data representation and the like.
Go to Download PowerPoint Diagram Templates