Career Opportunities in Business Intelligence
"It's better to take over and build upon an existing business than to start a new one." Every organization seems to require Big Data for performing day-to-day business operations. This need for large volumes of data stimulates the urgency of brainy, agile and smart workforce, who can intelligently run the business processes. Any application data in the present time looks for sincere level of data analytics to extract meaningful information and act on those facts and figures to improve business performance.
The overgrowing familiarity and comfort with the IT sector has led business leaders in companies to acquire and take advantage of new technologies to deal with the enterprise-related problems and bring profits to the firms.  It is, in fact, imperative to well train the workforce with brilliant ways to answer questions about the present, past and future of the business and thus, BI education is the buzzword in every sector.
Most experts comment, "It's not the amount of data, it's what you do with it that matters." The challenge is to gain expertise in various BI platforms and learn to implement them on real-time projects. It involves greater insights into massive structured and unstructured data, customers and their requirements and simplifying sales.
Perhaps, the most popularly used and learned technologies in BI are Tableau, Pentaho, Informatica, MicroStrategy, Qlikview, SAS, Cognos and others. Learning these niche and powerful technologies is what most top-notch organizations are associated with and continuously looking for expert-level professionals who can execute their intelligence for taking the business overboard. Apart from individual-technology Specialists, enterprises are expecting employees to have understanding of multiple softwares together and integrated knowledge base. Thus, the combinations of these services and platforms are developing ingenious Business Intelligence personnel.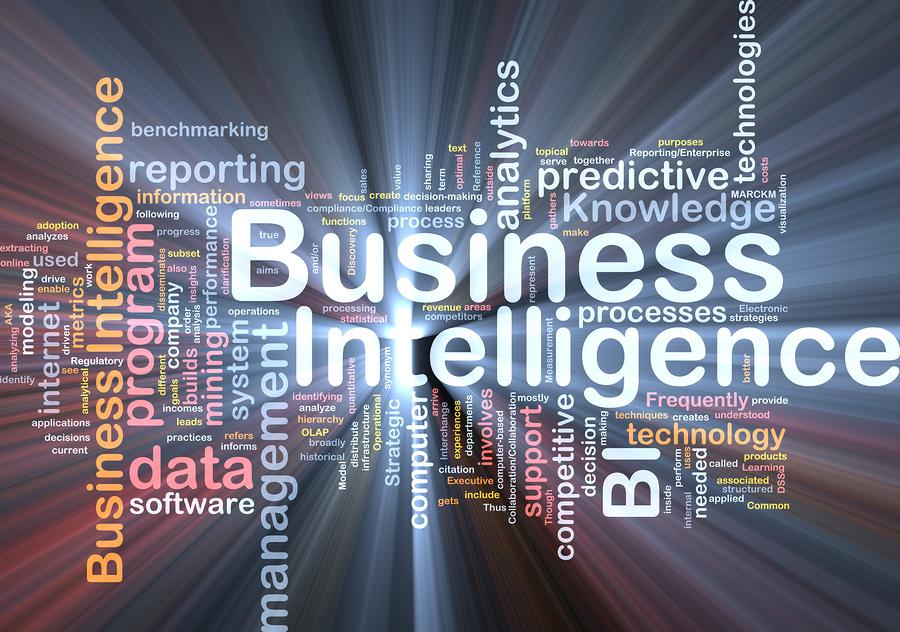 Industry Facts
The Gratner Report of 2015 predicts a drastic transformation of business processes in the next five years. The report says, "By 2020, information will be used to reinvent, digitalize or eliminate 80% of business processes and products from a decade earlier."
Similarly, the survey reports by Gartner indicate a growth of 9% in the use of BI Platforms and are anticipated to the CAGR (Compound Annual Growth) of 8.7% by 2018.
The recent Gartner Magic Quadrant for Business Intelligence and Analytics ranks BI to be one of the fastest growing platforms in most enterprise softwares. Tableau, Qlikview, MicroStrategy are on the top positions in the quadrant.
Further, the Cloud-based business intelligence market is expected to reach $2.94 billion in 2018 (a CAGR of 31%)that of $0.75 billion it was in 2013.
On a similar note, one of the emerging technology trends indicates the influx of Social BI at a much faster rate. Social Media Analytics has captured the bigger market and is taking marketing and business to a contemporary level generating greater ROI to businesses. Although, the concrete form and accomplishment of social BI is similar to those of other platforms, there are few marked differences in the structure and applications.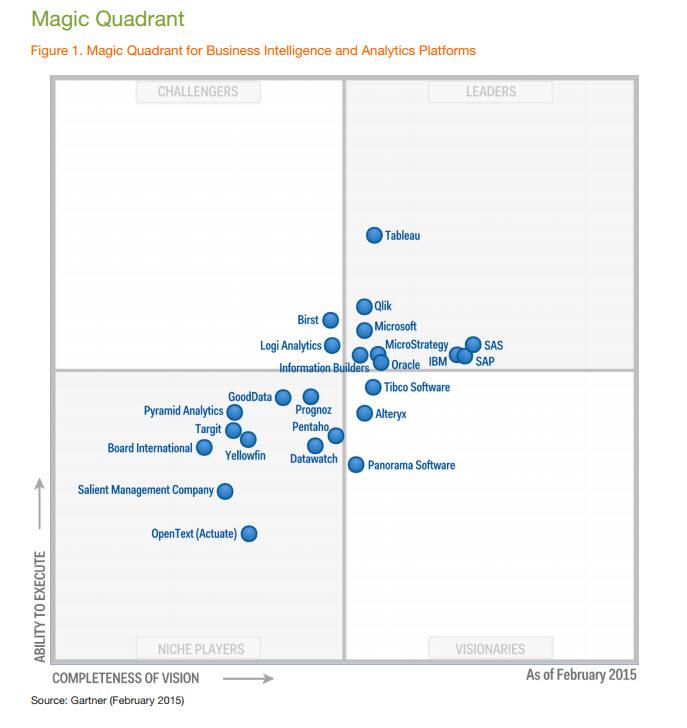 Job Trends
Nothing neither predicted nor foreseen, the current Job Trends brings into view the real picture of the numbers of open positions in various organizations worldwide.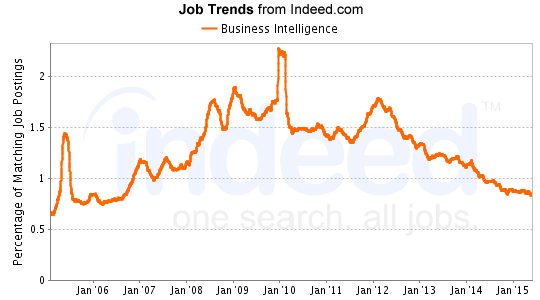 Although, there has been a slight stability in the number of job positions in the first quarter of 2015, companies have again begin to show immense interest in recruiting the Bi Experts and Analysts. Indeed.com regularly seeks billions of BI jobs listed across websites from all over the world.
The current average salary of a BI professional is around $97,000. In India, the number is Rs. 236,983 – Rs. 990,926. The average pay for a Business Intelligence (BI) Analyst is Rs 504,864 per year. More of the high pays are credited to the accounts of Tableau Developers, Business Objects and R programming Experts. However, experience and expertise create a great difference to these numbers.
Below graph cites the Business Intelligence Analyst jobs within the UK.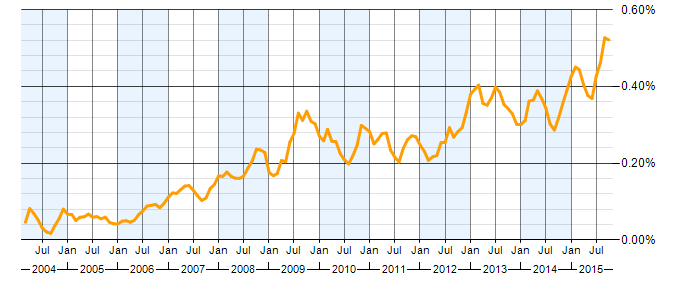 This field crowns individuals with the following job titles:
Systems Analysts – Oracle Business Intelligence
SQL Server Business Intelligence
Business Intelligence Developers and Administrators
Business Intelligence Managers
Business Intelligence Analysts
Business Intelligence Consultants
The leading market research company, Forrester identified the top BI vendors across the globe on the basis of salary packages, market ranking and overall strategy. Some of the major players using Bi Platforms and hunting for competent and potential applicants as listed by Forrester include Qlik, TIBCO Software, Tableau Software, IBM, Oracle, MicroStrategy, Microsoft, SAP and others.
Prerequisites to learn BI
Conceptual and beginner-level knowledge of SQL and other databases can be of great help for learners to opt for BI trainings.
Gaining expertise in BI
With the vision of coaching the world with new technologies, Intellipaat offers comprehensive learning on many Business Intelligence courses both through individual course trainings and combined packages. Take a look at the recommended courses that will help you master the hottest skills from Industry Expert Trainers and 24*7 customer dedicated support.