Business insurance is the secret ingredient for business success. It helps protect your profits by insulating you from sudden, catastrophic expenses, such as after a natural disaster or a major lawsuit.
This guide lays out everything you need to know about business insurance: What it is, what it covers, why you need it and how to get it. 
When you're ready to shop for business insurance, independent insurance agents can help you find the right coverage at the right price. They're small business owners themselves—the perfect partners to help grow your business.
What Is Business Insurance and What Does It Cover?
Business insurance isn't just one thing. It's a blend of different types of coverage that's designed to meet the needs of your business. These types include: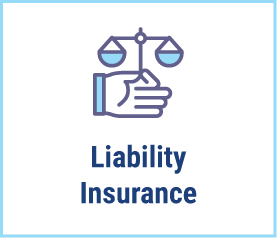 Covers the cost of legal representation and damages if you're sued.
Covers damage to any buildings and items that your business owns.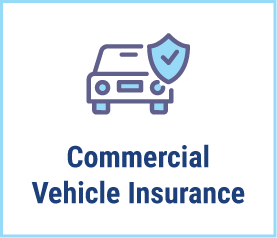 Covers company vehicles, including the vehicles of delivery drivers if they're driving their own car while on the clock.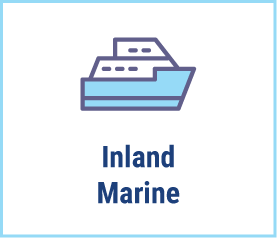 Covers portable equipment like cameras, lawn mowers, golf carts, and more.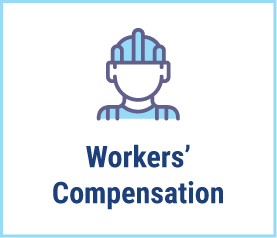 Covers medical costs for your employees if they're injured on the job.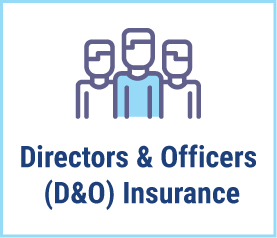 Covers legal costs for high-level employees and board members if they're sued over their actions on behalf of your business.
There are almost as many options for business insurance as there are businesses. Depending on your business's size and niche, you can start with a small amount of coverage and slowly increase it as your business grows.
Why Is Business Insurance Important?
Business insurance helps your business stay solvent in a crisis. Even if you've got a sizeable emergency fund, if your business is leveled by a hurricane or fire (or your reputation is steamrolled by a lawsuit), your reserves will run out quickly.
Business insurance could pick up the tab in the following scenarios and many more:
A customer sues over a bad product or poor experience.
Perishable inventory is ruined after a long power outage.
A delivery driver gets into a car accident while on the job.
One of your employees is injured or disabled on the job and requires expensive medical care.
A natural disaster damages buildings and equipment.
A business's reputation is almost as (if not more) important than its cash flow. Business insurance helps protect your reputation, too, allowing you to treat clients, customers and employees right even if things are going horribly wrong.
Who Needs Business Insurance?
Business insurance usually isn't a legal requirement, especially not for small businesses just starting out. But it's practically essential to run a sustainable business.
If you're seeking funding from a bank or from investors, then they will almost certainly require you to have business insurance. They want to make sure they get paid even in an emergency. Business insurance ensures that you can do that.
If your business operates in a particularly dangerous or litigious field, then it's especially important to have business insurance to help absorb those high risks. 
Even tiny home businesses in risky niches like cosmetics, catering and childcare need to at least consider business insurance, since the "worst-case scenarios" for their business are so catastrophic and legally risky.
How Much Does Business Insurance Cost?
The cost of business insurance varies widely. For small businesses, it could be as low as a few hundred dollars per year, while large businesses will pay much more: from thousands to millions each year.
The riskier your business, the higher your insurance premiums. More assets will also drive up the cost.
How to Find Business Insurance for Your Business's Niche
The more customized-to-you your business insurance is, the more money you'll save and the more useful coverage you'll get. Many insurance companies sell business insurance tailored to specific niches. 
These packages are available for photographers, plumbers, daycares, campgrounds and many, many more. They're a great place for business owners to start.
Independent insurance agents often specialize in niches within business insurance. They can help you find and choose an insurance package. As your business needs change, they can help you customize your coverage, too.
How Independent Insurance Agents Can Help Grow Your Business
Insurance is sold two ways: through captive and independent insurance agents. Captive agents are bound to one company only. Independent agents can shop between as many companies as they want, so they can find you the real best deal for you—not just the best deal one company offers.
Independent insurance agents are small business owners themselves. They know the insurance market inside and out and can help you find coverage designed for your business's needs. 
As your business grows, they'll help your insurance grow with it. Independent insurance agents and small business: a match made in heaven.