When Janice Meredith set out to open a co-working space for New Orleans entrepreneurs in 2021, she looked at buildings all over the city, but nothing felt quite right.
Then, on Thanksgiving, her real estate agent emailed about an old building on Apple Street in the Hollygrove neighborhood.
She immediately recognized the address: Meredith, now 47, would ride her bike past the red-and-yellow marquee of the Ashton Theater on her way to play at Harrell Park each weekend growing up.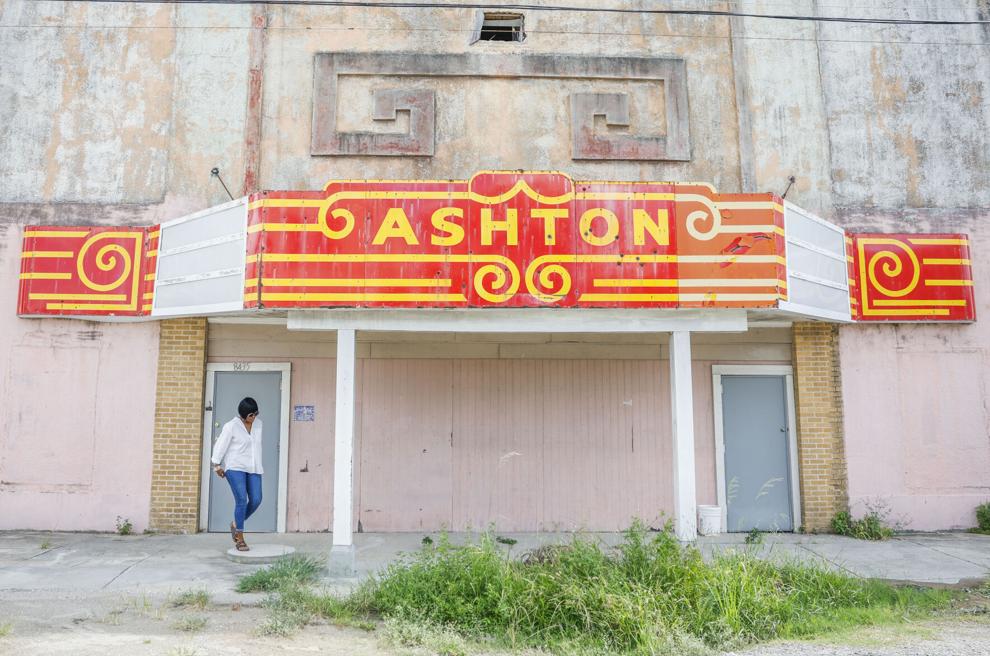 She got in her car to see the old theater for herself, and in February 2022, Meredith, who founded a business that sells shiny patches and embroidered clothing, bought it.
She is now working to open EntrepreNOLA, a co-working space where other creative entrepreneurs can lease space and local high school students can learn the ropes of starting a business.
"New Orleans is an art city," Meredith said. "Those creative individuals that need space but cannot afford a designated space … they can come here."
Nearly a century old
The Ashton Theater building has gone through many different uses over the past few decades, including a cinema, a rehearsal space for a symphony, and, most recently, an art studio.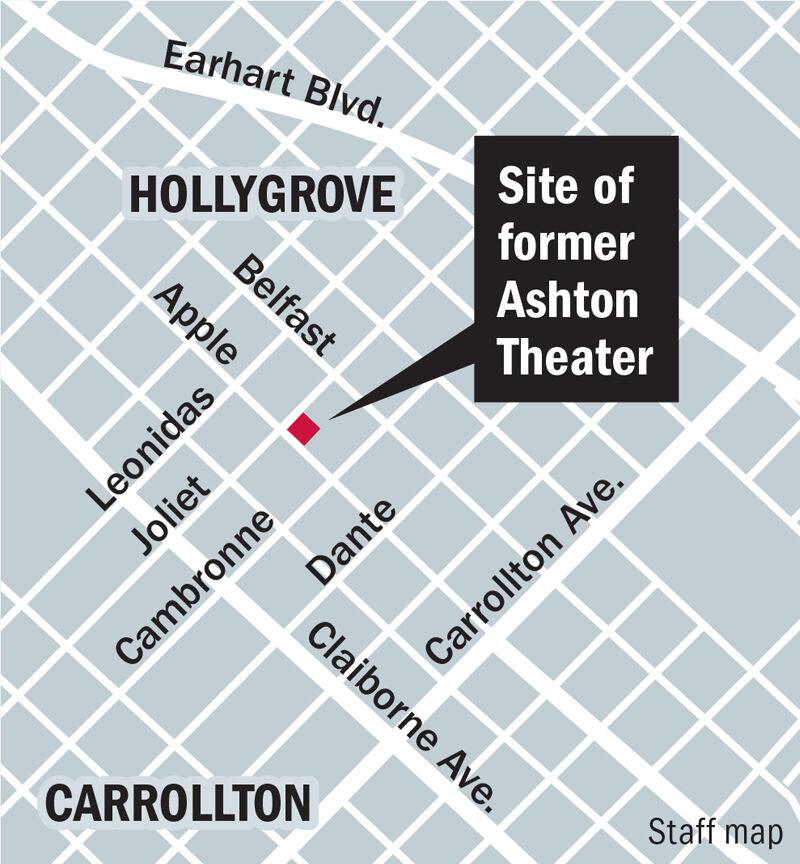 The theater first opened in 1927, designed by Ferdinand L. Rousseve, Louisiana's first licensed African American architect. After going on the market in 1958, the building took nine years to find its next inhabitant. The New Orleans Philharmonic purchased the building in 1967 to use as its rehearsal hall.
In 1989, Lin Emery bought the property to assemble her famous giant moving sculptures, which have been displayed throughout the New Orleans area and nationwide.
After Emery died March 2021, her son, Brooks Braselman, decided to sell the building. He said he hoped the next tenant would continue to do something creative in the space.
A space for creatives
While the outside of the pink building still resembles the façade of an old movie theater, the interior is largely run down. 
Meredith plans to break up the space that was once the theater into three areas — two retail spaces and a manufacturing facility. One store will be for her company, Patch Princess, while entrepreneurs who use the facility will be able to sell products in the other retail space.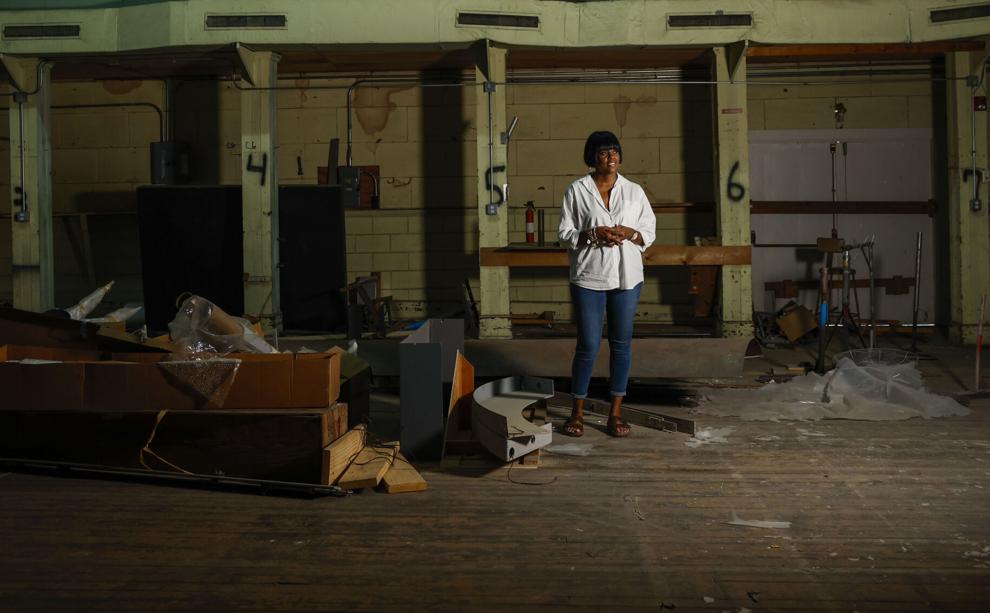 The theater's balcony will also be expanded into a second floor for office space and other rooms for hands-on work. Ultimately, people will be able to book space at EntrepreNOLA using an app, Meredith said.
A second aspect of Meredith's vision involves welcoming high school students to work with companies that are using the facility. She got the idea after volunteering at John McDonogh High School's summer programs, which prompted her to hire high school students at her own businesses.
"The professionals that are using the space, we will give them a discount or free space to train the youth that are in the schools," she said.
Meredith purchased the building for just over $200,000 and is putting an additional $400,000 toward renovations.
The project, which could take up to a year, is set to begin this fall.
'Gentrification is happening'
Meredith hopes the facility will encourage more businesses to open in Hollygrove. She said the neighborhood hasn't changed much since her childhood but has recently seen more houses being renovated and a bakery open in a dilapidated building down the street from the Ashton.
Despite fears around New Orleans, including in neighborhoods adjacent to Hollygrove, of rising rents pushing out longtime residents, Meredith hopes the building will become a "true community asset" that residents can use.
"Gentrification is happening. I mean, it is happening quickly," Meredith said. "We're seeing it in all of the areas around the city, particularly Uptown."
The building is designated a historical landmark by the New Orleans Historic District Landmarks Commission.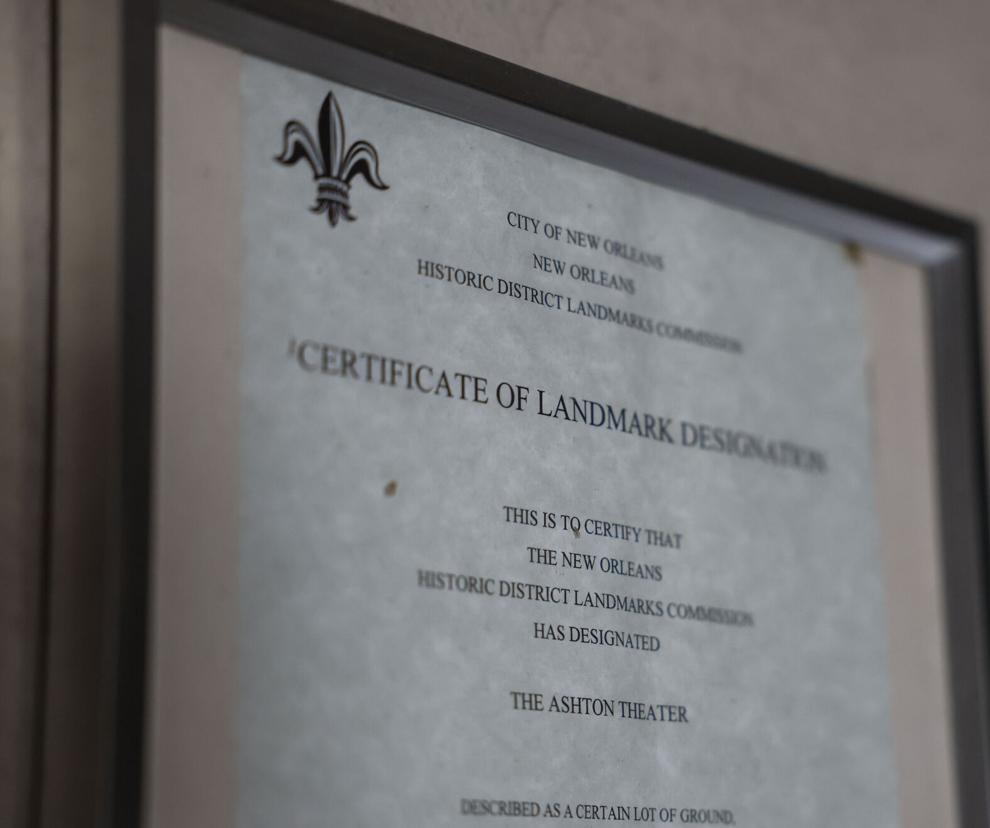 Because it hasn't been updated since before Emery began using it as an art studio, Meredith needs to update the HVAC system and bring the building to ADA compliance.
But one thing can't change, per the HDLC: the red-and-yellow sign that reads "Ashton," which has sat at the front of the theater since its opening in 1927.
Refurbishing the decaying sign will be one of Meredith's finishing touches.
"I will follow every rule you need, but can we put this on a back burner until we actually start renovating?" Meredith said. "The sign is going to be the last thing."