New

You can now listen to Insurance Journal articles!
A former Alfa insurance agent in Alabama has pleaded guilty to defrauding people, most of them elderly, of more than $862,286 in life insurance. The plea agreement for Bret Chappell, 44, of Warrior, comes six months after the agent was arrested.
Between 2019 and 2022, Chappell devised a scheme to defraud numerous victims into surrendering existing Alfa life insurance policies for cash value, the U.S. Attorney for the Northern District of Alabama said in a statement this week.
"In one instance, he convinced an elderly victim that Alfa offered certificates of deposit for purchase, when in fact Alfa is not a financial institution and does not offer certificates of deposit," the prosecutor's office said.
Under a plea agreement filed Wednesday, Chappell must forfeit property and must pay Alfa Mutual Insurance Corp., one of Alabama's largest insurance companies, more than $1.6 million in restitution. He faces a maximum of 20 years in prison and a fine of up to $250,000, according to the court document.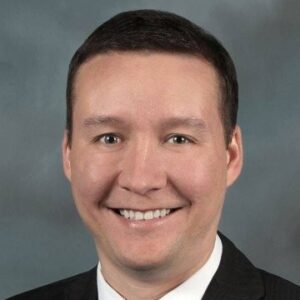 The filing shows that Alfa discovered the fraud in February while Chappell was working at the company's Hayden, Alabama, service center. He convinced a number of victims to purchase the polices, but the purchase information was never submitted to Alfa and the policies were never underwritten. Alfa contacted the state Department of Insurance, which opened an investigation.
The U.S. Secret Service also joined the probe and found that Chappell had convinced many victims into giving up their life insurance policies for cash, in order to purchase "new" policies. But the agent forged policy certificates, purporting to show the clients had coverage, and deposited the funds into his personal bank account, the plea agreement and the felony information filing explain.
"Once Alfa learned of defendant Chappell's scheme to defraud, it began work to provide each victim with the coverage promised by defendant Chappell, if possible," the filing notes.
The judge set Chappell's sentencing date for Nov. 28.
DOI records show that Chappell held an active insurance producer license, for property/casualty, accident and health, and life insurance, which expires this year. He obtained a temporary license in 2002. His business address is in Hayden, Alabama, north of Birmingham.
Topics
Agencies
Alabama
Interested in Agencies?
Get automatic alerts for this topic.