John Gardner this week found himself in a position no insurance agent would like to be in: no office to work in, no electrical service and no internet, but with hundreds of policyholders clamoring to file claims. And nearby, his own home was ravaged by Hurricane Ian, destroying many of his personal belongings.
Gardner, owner of Lee County Insurance Agency in hard-hit North Fort Myers, Florida, said he has been assisting customers and other agents for 30 years after hurricanes.
"It's very different when you're the victim," he told Insurance Journal on Wednesday. "But I'm alive. A lot of people have it a lot worse than I do."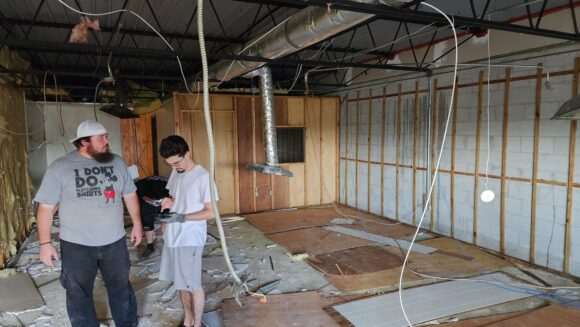 Gardner evacuated ahead of the hurricane to the eastern part of the state. When he returned last Thursday, he found that more than two feet of water had inundated his office building, ruining computer equipment, wallboard and other areas. The office is less than 200 feet from an inlet off the Caloosahatchee River, 10 miles from the Gulf of Mexico.
"I looked in my desk and the top drawer was full of water," soaking, ironically, a National Flood Insurance Program Claims Manual, he said. But the bottom drawer, containing flood insurance rate maps, was relatively dry. "I don't know how that happened," Gardner said.
His home in North Fort Myers also flooded as much as two feet, damaging all of his kitchen appliances and many other personal belongings. He said he was able to take very few items with him when he left town.

Gardner noted that an NFIP flood insurance adjuster responded swiftly after he reported his flood damage and was on the scene by Monday, just five days after the storm. But a large oak tree also shifted in the storm, and it's not clear if the upheaved driveway and a big crack in the wall and ceiling of the home was the work of the tree, the wind, or the raging floodwaters.
"I'm anticipating a battle on that for a while to come," he said.
Meanwhile, customers in the area – and many snowbirds who live outside of Florida – have been calling Gardner almost non-stop. Some want Gardner and his staff to arrange for tarps to be put on their roofs and for repair contractors to start working, even before they know if their homes were damaged.
"They're totally misunderstanding the role of an insurance company," he said.
Lee County Insurance also writes hundreds of policies for mobile homes, and many of those homes were uprooted and flooded by the storm surge.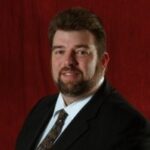 He directed customers to get online if they could and file directly with their insurance carrier. But many insisted on talking on the phone to a person, and wound up on hold for hours.
One of Gardner's staff members suffered some roof damage in Ian's 150-mph winds. For those who still have habitable homes, they can now work from home, though. Gardner's agency had purchased six laptops at the start of the COVID-19 pandemic.
This week, Gardner and associates at the agency have been tearing out storm-soaked walls and sifting through equipment and files. Some friends have donated desks that can be used once the office is operational again. He's not sure how long it will take to renovate and reopen.
"We may have to downsize, I guess," he said.
This isn't the first time Gardner has been through a named storm. Hurricane Charley hit the same stretch of coast in 2004, damaging the roof and pool cage on Gardner's home. But Charley did not produce the storm surge and flooding like Ian did.
Several other insurance agents in southwest Florida suffered damage at their homes and offices during Hurricane Ian, the Florida Association of Insurance Agents has reported.
Top photo: Exterior of Gardner's Lee County Insurance Agency in North Fort Myers, as associates remove waterlogged material (Courtesy, John Gardner).
Topics
Florida
Agencies
Interested in Agencies?
Get automatic alerts for this topic.