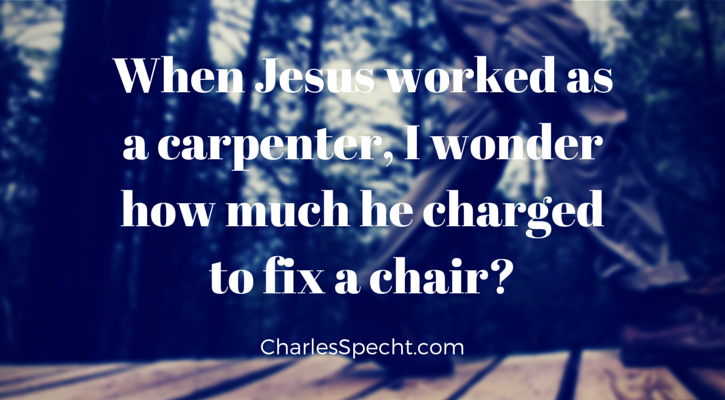 Jesus was the most influential Christian Leader who ever lived. Jesus was also the very best Christian Entrepreneur the world has ever seen, even though you've never sat in a chair made by the human hands of that local carpenter.
Allow me to explain the significance of this wonderful reality to you.
Without question, Jesus Christ was the best Entrepreneur the world has ever known."

Click to Tweet
Jesus: The Christian Leader
There has never been a time when Jesus wasn't a leader. Even in his youth he obeyed the parenting instructions offered by his human parents, Joseph and Mary. He made his bed, picked up his clothes, and did his chores without a word of contradiction.
He was a perfect leader in his obedience, even if he was "out ranked" positionally under his own roof.
Joseph, Jesus' earthly father, was a carpenter. Joseph made chairs, tables, and other wooden
…
Read More