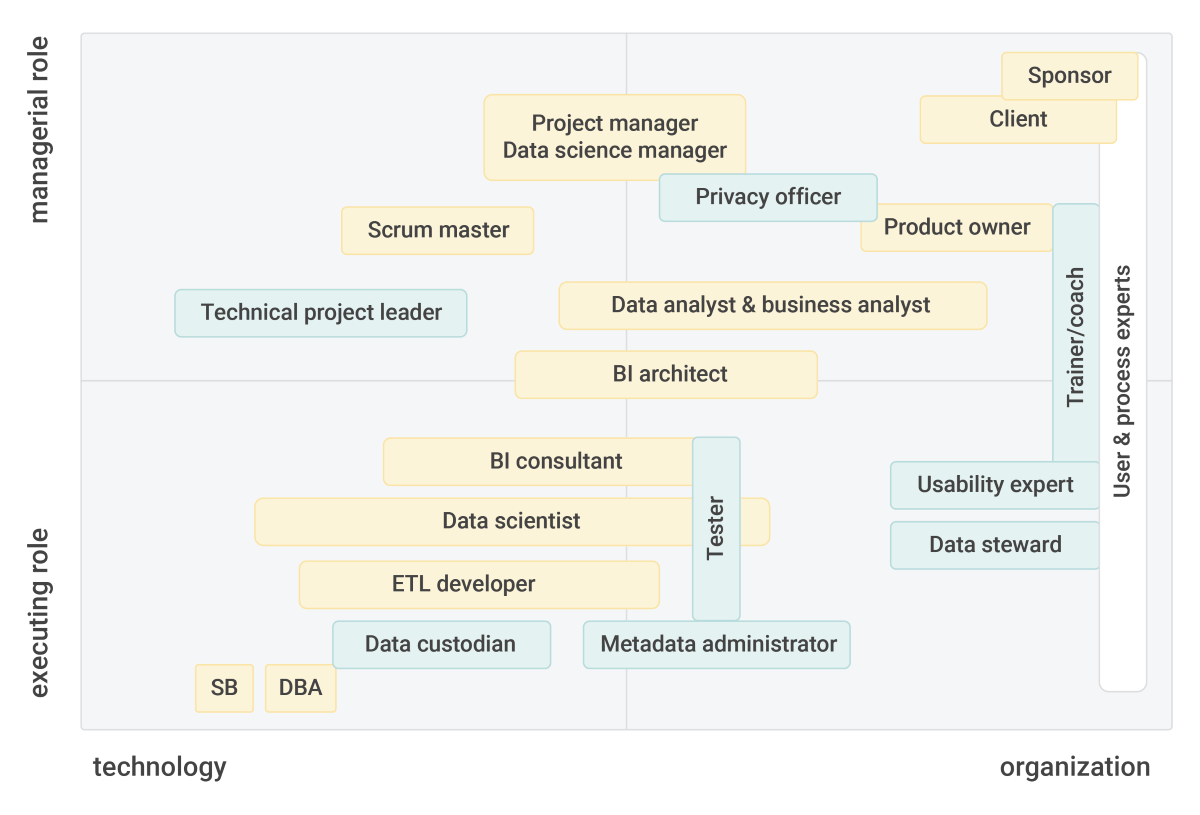 Automation is always about people. This is certainly true with regard to 'automating' decisions and transforming data into 'actionable intelligence'.
The ideal Business Intelligence project organization
The point is that people will use this information and start acting differently. In order to create a proper (well-designed) Intelligent organization, we will need people in certain roles, with specific (behavioral) competencies, experience and knowledge, first on a project basis and later in the daily operations. In this article, we describe the ideal Business Intelligence project organization. Note that, in practice, we do not always require all roles or we cannot always facilitate all roles, due for example to budgetary constraints.
The different BI roles
The different roles are also shown in the figure below. They are subdivided into basic roles (orange) and additional roles (blue).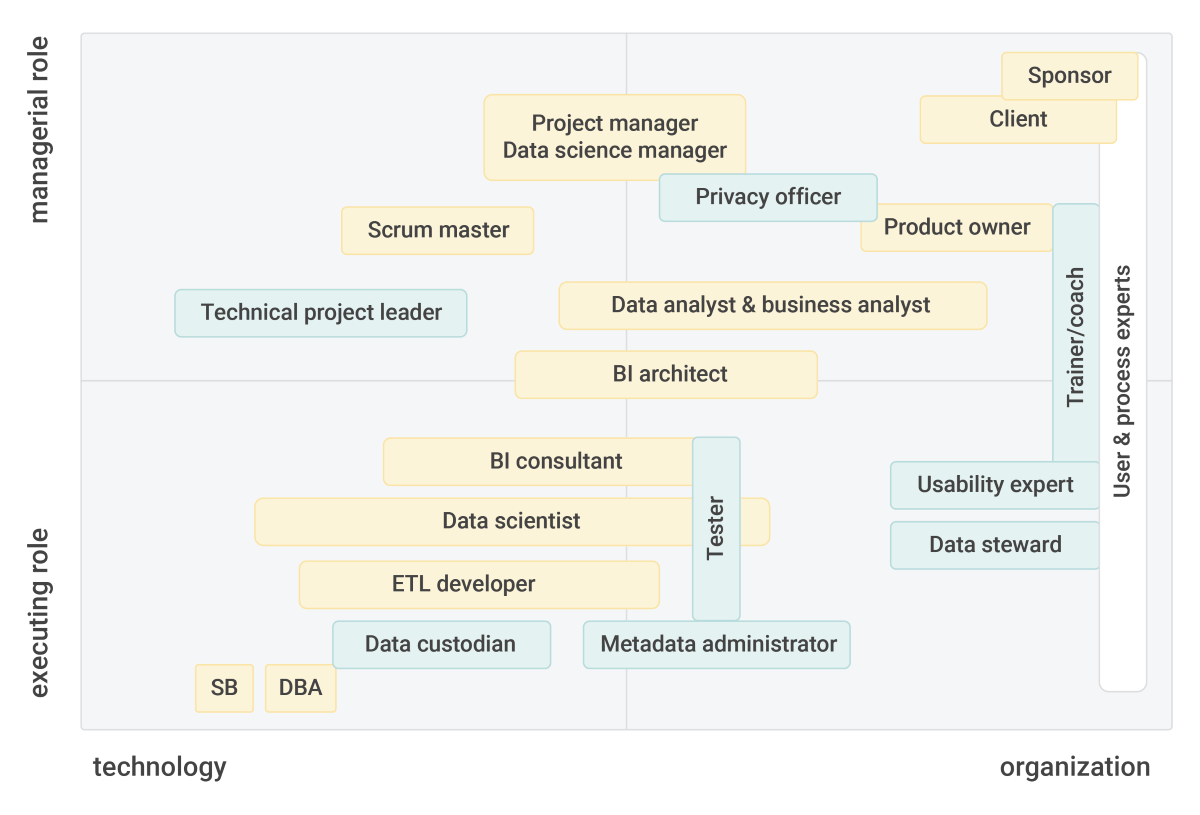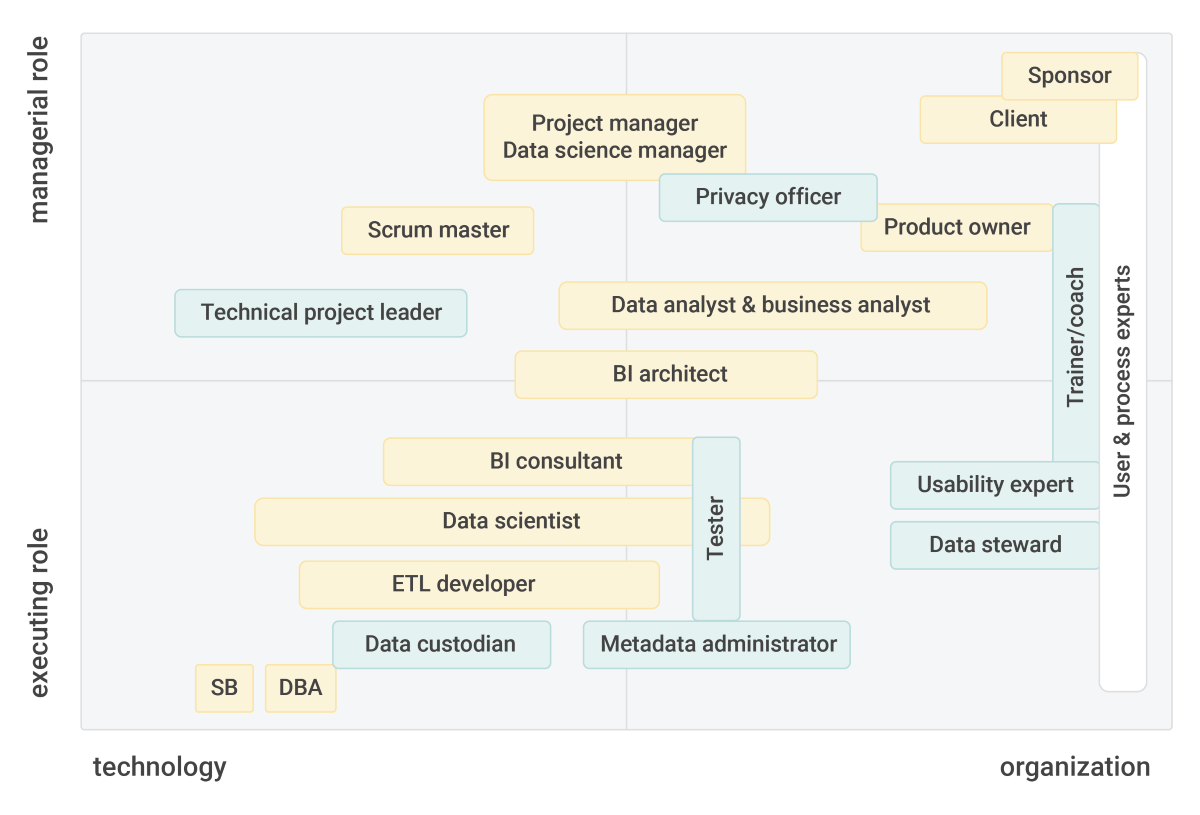 Figure 1: The different roles that are required for a Business Intelligence project, split into two dimensions
…
Read More